Current:

Four Providers of Dynamically Scalable and Alterable Relational Database Software Named IDC Innovators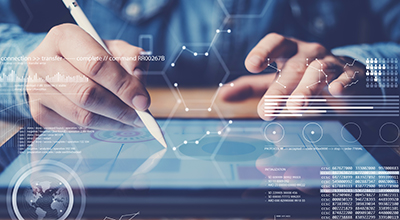 09 Jul 2018
Four Providers of Dynamically Scalable and Alterable Relational Database Software Named IDC Innovators
FRAMINGHAM, Mass., July 9, 2018 – International Data Corporation (IDC) today published an IDC Innovators report profiling four companies that are considered key emerging vendors in the dynamically scalable and alterable relational database software market. The four software providers named as IDC Innovators are Clustrix, Cockroach Labs, NuoDB, and Splice Machine.
A new class of relational database management system (RDBMS) has emerged that overcomes the flexibility and scalability obstacles inherent in the technology. The enhancements in the technology have increased its utility for complex analysis of real-time data and for the inclusion of analytic queries in transactions, thereby supporting a combination of online transaction processing (OLTP) and online analytical processing (OLAP) called analytic transaction processing (ATP). The technologies developed by the companies profiled in this report go beyond these things to include dynamic schema change support, dynamic resource support, and the extension of transactional databases across multiple clusters and regions.
"It is often stated as an article of faith that relational databases can't scale, but there is nothing about the concept of relational databases that supports that assertion," said Carl Olofson, research vice president for Data Management Software at IDC. "A new class of RDBMSs has overcome the flexibility and scalability obstacles and also supports dynamically adding or removing resources such as processor capacity (nodes) and storage or making dynamic schema changes without interrupting database operations."
Clustrix offers a scale-out SQL database that is designed to scale horizontally by adding cores and servers and using a shared-nothing architecture that moves the query to the data, not the data to the query.
Cockroach Labs offers an open source, distributed SQL database that is built to automatically replicate, rebalance, and recover with minimal configuration and operational overhead, making it well suited for applications that require reliable, available, and correct data regardless of scale.
NuoDB is a cluster-based distributed database that also supports container environments and cloud deployments, including hybrid and multiple clouds, and provides the scale-out simplicity, elasticity, and continuous availability that cloud applications require.
Splice Machine is driven by a memory-optimized model that makes it easy to develop and create modern, real-time, scalable applications or to offload operational and analytical operations workloads from expensive Oracle, Teradata, and Netezza systems.
The report, IDC Innovators: Dynamically Scalable and Alterable Relational Database Software, 2018 (IDC #US42621718), profiles four RDBMS vendors that are offering dynamically scalable and alterable relational database software.
About IDC Innovators
IDC Innovators reports present a set of vendors – under $100 million in revenue at time of selection – chosen by an IDC analyst within a specific market that offer an innovative new technology, a groundbreaking approach to an existing issue, and/or an interesting new business model. It is not an exhaustive evaluation of all companies in a segment or a comparative ranking of the companies. Vendors in the process of being acquired by a larger company may be included in the report provided the acquisition is not finalized at the time of publication of the report. Vendors funded by venture capital firms may also be included in the report even if the venture capital firm has a financial stake in the vendor's company. IDC INNOVATOR and IDC INNOVATORS are trademarks of International Data Group, Inc.
For more information about IDC Innovators research, please contact Karen Moser at kmoser@idc.com.
About IDC
International Data Corporation (IDC) is the premier global provider of market intelligence, advisory services, and events for the information technology, telecommunications, and consumer technology markets. With more than 1,100 analysts worldwide, IDC offers global, regional, and local expertise on technology and industry opportunities and trends in over 110 countries. IDC's analysis and insight helps IT professionals, business executives, and the investment community to make fact-based technology decisions and to achieve their key business objectives. Founded in 1964, IDC is a wholly-owned subsidiary of International Data Group (IDG), the world's leading media, data and marketing services company that activates and engages the most influential technology buyers. To learn more about IDC, please visit www.idc.com. Follow IDC on Twitter at @IDC and LinkedIn.
Coverage