Current:

FIS and IBM Top 15th Annual IDC FinTech Rankings Top 100 and Enterprise 25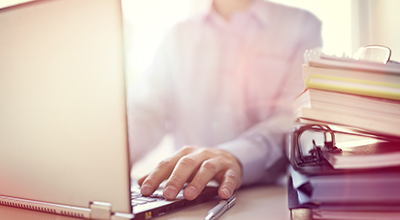 24 Sep 2018
FIS and IBM Top 15th Annual IDC FinTech Rankings Top 100 and Enterprise 25
Rankings Revealed at 2018 Finovate Fall New York
FRAMINGHAM, Mass., September 24, 2018 – IDC Financial Insights today announced FIS and IBM top the 2018 IDC FinTech Rankings Top 100 and Enterprise 25 respectively. Now in its 15th year, the annual IDC FinTech Rankings categorize and evaluate technology providers based on calendar year revenues from financial institutions for hardware, software, and/or services. Data is gathered from surveys completed by vendors, as well as original research and market analysis conducted by IDC Financial Insights. Two sets of rankings emerge from this process: IDC FinTech Rankings Top 100 and Top 25 Enterprise.
The IDC FinTech Rankings Top 100 represents companies that derive more than 1/3 of their revenue from financial institutions.
The IDC FinTech Rankings Enterprise 25 companies are enterprise/horizontal technology firms that provide products and services across multiple industries and have significant reported revenue in the financial services industry, but less than 1/3 of revenue from financial institutions.
To download the list in its entirety, please visit here.
ClicktoTweet : IDC Announces 2018 FinTech Rankings Winners | Click to see the list: https://ctt.ac/U05k4
IDC Financial Insights formally recognized the finalists at an invite-only reception on the first day of 2018 Finovate Fall New York. The providers featured on the IDC FinTech Rankings supply the technological backbone of the financial services industry, an industry in which IDC Financial Insights forecasts worldwide spending on IT across the globe to reach half a trillion dollars by 2020. To learn more about the rankings and IDC's continued coverage of the top global providers of financial technology, follow us on Twitter @IDC.
"We are honored to be at the top of this prestigious global rankings as it validates our focused strategy and the investments we continue to make in innovative new solutions that solve critical problems for financial institutions around the world," said FIS Chairman, President and Chief Executive Officer Gary Norcross.
The 2018 IDC FinTech Rankings Top 10:
1. FIS
2. Tata Consultancy Services Limited
3. Fiserv, Inc.
4. Cognizant Technology Solutions
5. Infosys Limited
6. Diebold Nixdorf
7. NCR Corporation
8. Total System Services, Inc.
9. Nomura Research Institute, Ltd.
10. SS&C Technologies
The 2018 IDC FinTech Rankings Enterprise Top 5:
1. IBM
2. Dell
3. Accenture
4. Cisco Systems, Inc.
5. Microsoft
"For 15 years we have watched the technology market evolve to support financial institutions around the globe more effectively achieve key business objectives, better serve customers, and serve as the foundation for digital transformation initiatives critical to long term success," said Karen Massey, research manager, IDC Financial Insights. "We congratulate those featured on the 2018 FinTech Rankings and applaud their continued commitment to serving the needs of today's financial institutions."
IDC Financial Insights also revealed the winners of the 2018 Real Results Awards, recognizing IT providers that have enabled a genuine, measurable, and future-enabling change at a client financial institution (bank, capital markets firm, or insurer) in the worldwide financial services industry. Avaloq was named the 2018 Overall Winner for its submission, "Avaloq Powers Deutsche Bank Wealth Management Hub."
Additional winners include:
• Fiserv: Next-Generation Payments; "Intesa Sanpaolo and Fiserv First with European Instant Payments"
• GFT: Efficiency & Agility; "GFT Collaborates with Deutsche Bank for dbPalace Platform"
• Intellect Design Arena: Treasury & Trade Transformation; "Intellect Design Arena Treasury Transformation at CITI"
• PingAn: Blockchain; "One Connected Account PingAn Insurance"
• Virtusa; Digital Trust & Stewardship; "Mashreq BOT's Servicing Dubai Police with Virtusa"
For additional information about the IDC FinTech Rankings, please contact Sarah Murray at 781-378-2674 or sarah@attunecommunications.com. Reports are available to qualified members of the media. For information on purchasing reports, contact insights@idc.com ; reporters should email sarah@attunecommunications.com.
About IDC Financial Insights
IDC Financial Insights assists financial service businesses and IT leaders, as well as the suppliers who serve them, in making more effective technology decisions by providing accurate, timely, and insightful fact-based research and consulting services. Staffed by senior analysts with decades of industry experience, our global research analyzes and advises on business and technology issues facing the banking, insurance, and securities and investments industries. International Data Corporation (IDC) is the premier global provider of market intelligence, advisory services, and events for the information technology market. IDC is a subsidiary of IDG, the world's leading technology, media, research, and events company. For more information, please visit www.idc-fi.com, email info@idc-fi.com, or call 508-620-5533. Visit the IDC Financial Insights Community at http://idc-insights-community.com/financial.
-###-
Contacts:
Shannon Smith Sarah Murray
Marketing Specialist Partner
IDC Attune Communications
508-935-4248781-378-2674
ssmith@idc.com sarah@attunecommunications.com
Coverage
Companies Covered
Regions Covered
Topics Covered