Current:

IDC Bolsters Analyst Team; Appoints New Research Director for Worldwide Payment Strategies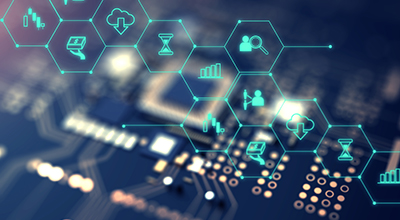 10 Oct 2018
IDC Bolsters Analyst Team; Appoints New Research Director for Worldwide Payment Strategies
Former NICE Actimize executive joins IDC; James Wester to lead Worldwide Blockchain Strategies practice
FRAMINGHAM, Mass., October 10, 2018 – IDC Financial Insights today announced the appointment of Rivka Little to Research Director, Worldwide Payment Strategies, replacing James Wester as he transitions to become lead analyst for IDC's Worldwide Blockchain Strategies program. The changes reflect IDC's commitment to monitoring and analyzing the technologies poised to significantly impact organizations today and in the future. A seasoned executive, Little was most recently Global Senior Director of Product Marketing, Fraud, AML, and Trading Compliance at NICE Actimize, and is recognized as an expert in payments and financial crime and compliance. Wester, an IDC veteran, has been following blockchain for many years and, with decades of industry experience, is uniquely positioned for this role.
A NICE Actimize senior leader for four years, Little gained valuable first-hand experience in understanding the unique needs of financial institutions and the role of technology to support digital transformation (DX) initiatives, including payment strategies. Previously, Little co-founded and managed the Financial Mobility Summit, designed to educate attendees on mobile payments, prepaid financial services and alternative banking technology. A former TechTarget editor and technology journalist for many years, Little holds several awards for editorial excellence. Little's coverage at IDC will focus on payment modernization, including global real-time money movement, emerging payment networks, mobile commerce, connected banking, and the influence of AI and machine learning in payment technologies.
One of the most sought-after industry analysts for expert commentary on payments, James Wester also boasts an impressive background in blockchain research. His flagship report Business Strategy: Exploring Blockchains and Payment Strategy , helped launch IDC's coverage of blockchain. He has also presented at conferences worldwide on the growth of technology. In his new role, Wester will focus on emerging distributed ledger and blockchain technologies, and his research will examine the technologies, architectures, and concepts behind blockchain and how they will impact financial services, manufacturing, energy, government, and healthcare. Anticipated reports will include models to understand how blockchain works, industry use cases, vendor strategies in delivering blockchain services, and the evolution of regulations regarding the technology.
"We are thrilled to welcome Rivka to the team and congratulate James on his new role at IDC. Both analysts bring a wealth of experience and insight, critical to delivering world class research to our clients around the globe," said Robert Parker, group vice president at IDC. "The continued development of IDC's worldwide blockchain and payment strategies practices underscore our commitment to tracking the cutting-edge technologies impacting organizations today and delivering top-tier, fact-based research and analysis to support our clients as they navigate the next chapter of IT."
To arrange a one-on-one briefing with Rivka Little or James Wester, please contact Sarah Murray at 781-378-2674 or sarah@attunecommunications.com. Reports are available to qualified members of the media. For information on purchasing reports, contact insights@idc.com ; reporters should email sarah@attunecommunications.com.
About IDC Financial Insights
IDC Financial Insights assists financial service businesses and IT leaders, as well as the suppliers who serve them, in making more effective technology decisions by providing accurate, timely, and insightful fact-based research and consulting services. Staffed by senior analysts with decades of industry experience, our global research analyzes and advises on business and technology issues facing the banking, insurance, and securities and investments industries. International Data Corporation (IDC) is the premier global provider of market intelligence, advisory services, and events for the information technology market. IDC is a wholly-owned subsidiary of IDG, the world's leading technology, media, research, and events company. For more information, please visit www.idc-fi.com, email info@idc-fi.com, or call 508-620-5533. Visit the IDC Financial Insights Community at http://idc-insights-community.com/financial.
Coverage