Current:

Worldwide Services Revenue Led by Steady Growth in the Americas During the First Half of 2018, According to IDC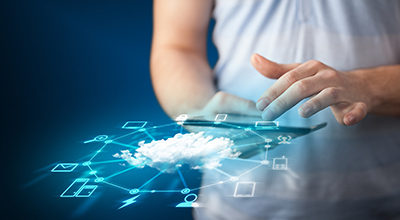 15 Nov 2018
Worldwide Services Revenue Led by Steady Growth in the Americas During the First Half of 2018, According to IDC
FRAMINGHAM, Mass. November 15, 2018 – Worldwide revenues for IT Services and Business Services totaled $506 billion in the first half of 2018 (1H18), an increase of 4% year over year (in constant currency), according to the International Data Corporation (IDC) Worldwide Semiannual Services Tracker.
This growth reflects a relatively sanguine economic outlook during the first half of this year with accelerated digital transformation and, in some pockets, new digital services offsetting the cannibalization of traditional services.
During 1H18, it was a mixed picture for tier-one global outsourcers/integrators (companies with full service offerings and more than $10 billion in services revenue) headquartered in developed countries: most remained flat or declined slightly (organic growth in constant currency). But this was partially offset by stronger performances by two large global vendors, who returned to double-digit growth in the teens.
While most Indian services providers still outpace their U.S. and European counterparts, their growth (organic, in constant currency) scaled back slightly from a year ago, continuing their 2H17 deceleration. Growth paths continued to widen between vendors: while most large Indian vendors continued to grow at rates in the low single digits to high teens, it was offset by a few vendors' sharp slowdown. This is partially attributed to restructuring leadership teams and divesting business units to improve margins. It should also be noted that foreign exchange fluctuations in 2018 have complicated the constant currency calculations somewhat.
Looking at the different services markets, project-oriented revenues grew by 5.2% in 1H18 to $191 billion, followed by 3.6% growth for managed services and 2.7% for support services. The above-the-market growth in project-oriented markets was mostly led by business consulting and application development markets with growth rates of 7.5% and 6.5%, respectively. Most major management consulting firms still posted strong earnings in 2018, although growth rates cooled slightly: business consultants still extract more value in digital transformation. But the market movement belies enterprise buyers going from "thinking digital" to "doing digital." For example, the heavy lifting of digital is ultimately reflected in application projects, and the application development market showed faster growth in 2018 than both 1H17 and 2H17. As services vendors are making agile and cloud the central themes in their app businesses, it has helped them to shorten sales cycles and ramp up new app work.
In outsourcing, revenues grew 3.6% to $238 million in 1H18. Application-related managed services revenues (hosted and on-premise application management) outpaced infrastructure and business process outsourcing. Organizations rely largely on outsourcers to supply new app skills at scale. Large outsourcing contracts also served as the best vehicle to standardize and modernize existing application assets. Therefore, IDC expects application-related managed services markets to continue outgrowing other outsourcing markets in the coming years.
On the infrastructure side, while hosting infrastructure services revenue accelerated to 7.2% growth in 1H18, mostly due to cloud adoption, IT Outsourcing (ITO) – still almost twice as large a market and mostly big buyers and vendors – declined by 1.5%, largely chipped away by cloud cannibalization across all regions.
On a geographic basis, the United States, the largest services market, grew by 4.3%, slightly higher than the market rate, while Western Europe, the second largest market, grew only by 2.6%. In the United States, overall economic conditions and corporate spending remained robust. The effect of the trade war will also not be felt until the end of this year or in 2019; therefore, it had no negative impact on services spending in 1H18. In Western Europe, most major vendors are showing some softness in the region: US/European headquartered multinationals' recovery in Western Europe weakened in 2018. The newcomers' (namely Indian services providers) expansion into Europe also cooled slightly, with vendors posting mixed results in the region depending on their customer industry mix there. IDC expects Western European services revenues to be stable but structurally weaker than North America. IDC forecasts the region to grow below 3% annually in the coming years.
In emerging markets, Latin America, Asia/Pacific (excluding Japan) (APeJ), and Central & Eastern Europe led in growth. In Latin America, most major economies are turning the corner despite problems in Argentina and Venezuela. While big political/policy risks still exist, namely newly elected presidents in Mexico and Brazil, realistically, their effects will not be felt until 2019. Additionally, only a handful of regulatory issues will affect services outsourcers directly (i.e. tax and government procurement). On the other hand, Mexico, Canada, and the U.S. have resolved their NAFTA issues and Brazil has wrapped up its scandals. Therefore, IDC is expecting healthier IT spending in the region, especially with a strong deal pipeline in the public sector.
In APeJ, the second largest IT services market, Australia saw its growth scaled back slightly to 3.8% in 1H18, from 4.3% in 1H17. The largest market, China, trimmed its growth rate to just 7.2%, down from the 8% to 9% during the last two or three years, due to slower GDP growth, curbing debts, and pulling back on infrastructure spending, among other factors. Given its ongoing trade war with the U.S. and currency depreciation, we expect China's market growth will continue to flag, although gradually, in the coming years, which inevitably will have a spillover effect on Australia.
So far in 2018, the weaker growth in China and Australia was partially offset by faster growth from other emerging markets in APeJ (i.e. India, the Philippines, Indonesia, Vietnam, etc.). We expect this trend to continue: governments will continue to fund large digital initiatives and a better investment outlook will also drive IT spending (geopolitical and economic tension between China and the U.S. and its allies may help other emerging markets in the region attract foreign investments).

Global Regional Services 1H18 Revenue and Year-Over-Year Growth (revenues in $US billions)

Global Region

1H18 Revenue

1H18/1H17 Growth

Americas

$259.7

4.6%

Asia/Pacific

$87.1

4.2%

EMEA

$159.3

3.1%

Total

$506.1

4.0%

Source: IDC Worldwide Semiannual Services Tracker 1H 2018
"Steady growth in the services market is being driven by continued demand for digital solutions across the regions," said Lisa Nagamine, research manager with IDC's Worldwide Semiannual Services Tracker. "But during 2018, as well as most of 2017, it is really the Americas and cloud-related services that are having the largest impact on revenue worldwide."
"For IT services, 2018 has so far been more stabilizing than it seems," said Xiao-Fei Zhang, program director, Global Services Markets and Trends. "Corporate America has been able to shake off geopolitical risks and trade tensions and continue to invest in new tools to reduce cost and add new capabilities."
About IDC Trackers
IDC Tracker products provide accurate and timely market size, vendor share, and forecasts for hundreds of technology markets from more than 100 countries around the globe. Using proprietary tools and research processes, IDC's Trackers are updated on a semiannual, quarterly, and monthly basis. Tracker results are delivered to clients in user-friendly excel deliverables and on-line query tools.
For more information about IDC's Worldwide Semiannual Services Tracker, please contact Kathy Nagamine at 650-350-6423 or knagamine@idc.com.
About IDC
International Data Corporation (IDC) is the premier global provider of market intelligence, advisory services, and events for the information technology, telecommunications, and consumer technology markets. With more than 1,100 analysts worldwide, IDC offers global, regional, and local expertise on technology and industry opportunities and trends in over 110 countries. IDC's analysis and insight helps IT professionals, business executives, and the investment community to make fact-based technology decisions and to achieve their key business objectives. Founded in 1964, IDC is a wholly-owned subsidiary of International Data Group (IDG), the world's leading media, data and marketing services company that activates and engages the most influential technology buyers. To learn more about IDC, please visit www.idc.com. Follow IDC on Twitter at @IDC and LinkedIn.
Coverage