Current:

EMEA Server Spending Increased by 24.5% Year Over Year in 3Q18, According to IDC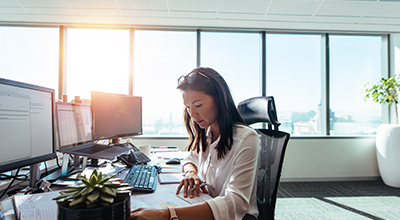 21 Dec 2018
EMEA Server Spending Increased by 24.5% Year Over Year in 3Q18, According to IDC
FRANKFURT, December 21, 2018 — International Data Corporation's (IDC) EMEA Server Tracker shows that in the third quarter of 2018 (3Q18) the EMEA server market reported a year-over-year increase in vendor revenues of 24.5% to $4.0 billion and a year-over-year increase of 2.9% in units shipped to 551,000. Looking at the EMEA market in euros, reported revenues in 3Q18 increased by 25.8% year over year to €3.5 billion. The top 5 vendors in EMEA and their revenues for the quarter are displayed in the table below.

Top 5 EMEA Server Vendors, 3Q18 Revenues, Market Share, and Year-Over-Year Growth (revenues in US$ millions)

Vendor

2Q18 Server Revenue

3Q18 Server Revenue

2Q18 Market Share

3Q18 Market Share

3Q18/3Q17 Revenue Growth

HPE

$1,162.6

$1,177.3

28%

29%

13%

Dell

$916.2

$863.4

22%

21%

28%

ODM Direct

$442.8

$508.5

11%

12%

34%

Lenovo

$330.2

$442.0

8%

11%

98%

IBM

$387.3

$270.6

9%

7%

-1%

Others

$853.1

$832.5

21%

20%

19%

Total

$4,092.3

$4,094.3

100%

100%

24.5%

Source: IDC Quarterly Server Tracker, 3Q18 Results, December 21, 2018.
When viewing the EMEA market by product, the standout contributor to the quarter's growth were both custom and standard multinode units, which grew 70.3% year over year in terms of units and 133.2% year over year in terms of revenues. Lenovo performed strongly in this product segment. Large systems continue to show strength, growing a further 20.3% year over year in terms of units. Standard rack-optimized shipments also saw a notable increase of 4.6% year over year in units and 23.1% year over year in revenues.
"This continued strong growth in average selling prices (ASPs) is a result of both a shift toward higher socket counts, with one socket servers now making up less than 17% of all EMEA servers shipped in 3Q18 versus 18.2% in 3Q17, and a continued rise in memory prices in the market," said Eckhardt Fischer, senior research analyst in the European Infrastructure group. "In the second half of 2017, average selling prices for two socket standard rack servers grew by 18.8% as a result of increased demand for richer component configurations."
"ODM growth continues to be driven by hyperscale public cloud providers, namely AWS, Microsoft, and Google, and their datacenter buildouts. Their growth in the large Western European countries has slowed down in recent quarters, with the notable exception of France, and they are likely to focus on diversifying their geographic presence in the region in the near future," said Kamil Gregor, senior research analyst in the European Infrastructure Group.
Regional Highlights
Segmenting at a Western European level, Ireland maintained a strong performance with 131.2% revenue growth. This is largely the result of continued hyperscale datacenter investments made into the country. France had a very good quarter with a 33.4% year-over-year increase in server revenue. With $774.95 million in revenue, Germany maintained its position as the region's largest market.
Central and Eastern Europe, the Middle East, and Africa (CEMA) server revenue continued to grow in the third quarter of 2018, increasing by 29.2% year over year to $847.98 million. The demand for server hardware was in double digits across all market segments, although small businesses recorded a somewhat slower increase as they continue to reduce the number of servers deployed on premises.
"The Central and Eastern Europe subregion grew by 34.5% year over year with revenue of $435.77 million," said Jiri Helebrand, research manager, IDC CEMA. "Poland, Czech Republic, and Ukraine recorded the strongest growth supported by continuous positive economic trends in the region and business interest in investing in updating datacenter infrastructure. The Middle East and Africa subregion grew by 24.0% year over year to $412.21 million in 3Q18. Egypt, South Africa, and Israel took the top positions. Israel benefitted from a large deal in the public sector and South African server sales were supported by demand from cloud service providers."
Taxonomy Changes
Modular server category: Server form factors have been amended to include the new "modular" category that encompasses today's blade servers and density-optimized servers (which are being renamed multinode servers). As the differentiation between these two types of servers continues to become blurred, IDC is moving forward with the "modular server" category as it better reflects the directions in which vendors and the entire market are moving when it comes to server design.
Multinode (density-optimized) servers: Modular platforms that do not meet IDC's definition of a blade are classified as multinode. This was formerly called density optimized in IDC's server research and server-related tracker products.
IDC's Quarterly Server Tracker is a quantitative tool for analyzing the global server market on a quarterly basis. The Tracker includes quarterly unit shipments and revenues (both vendor revenue and value of shipments), segmented by vendor, family, model, region, operating system, price band, CPU type, and architecture.
For more information about IDC's Worldwide Quarterly Server Tracker, please contact Lidice Fernandez at 305-351-3057 or lfernandez@idc.com.
About IDC Trackers
IDC Tracker products provide accurate and timely market size, vendor share, and forecasts for hundreds of technology markets from more than 100 countries around the globe. Using proprietary tools and research processes, IDC's Trackers are updated on a semiannual, quarterly, and monthly basis. Tracker results are delivered to clients in user-friendly excel deliverables and on-line query tools.
About IDC
International Data Corporation (IDC) is the premier global provider of market intelligence, advisory services, and events for the information technology, telecommunications, and consumer technology markets. With more than 1,100 analysts worldwide, IDC offers global, regional, and local expertise on technology and industry opportunities and trends in over 110 countries. IDC's analysis and insight helps IT professionals, business executives, and the investment community to make fact-based technology decisions and to achieve their key business objectives. Founded in 1964, IDC is a wholly-owned subsidiary of International Data Group (IDG), the world's leading media, data and marketing services company that activates and engages the most influential technology buyers. To learn more about IDC, please visit www.idc.com. Follow IDC on Twitter at @IDC and LinkedIn.
All product and company names may be trademarks or registered trademarks of their respective holders.
Coverage