Current:

Five Providers of Procurement Technology Named IDC Innovators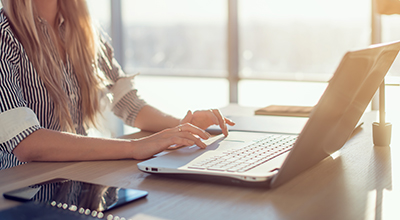 20 Mar 2019
Five Providers of Procurement Technology Named IDC Innovators
FRAMINGHAM, Mass., March 20, 2019 – International Data Corporation (IDC) today published an IDC Innovators report profiling five companies that are leveraging cloud and other technologies to address the workflows of procurement and supply professionals. The five companies named IDC Innovators are Fairmarkit, LVRG, SirionLabs, tealbook, and Vizibl.
Automation of the procurement process from sourcing to purchase to contracts to supply base management is well established within the procurement function. In the digital age, technology is quickly evolving, changing the way these procurement workflows are utilized in the enterprise. The introduction of cloud, big data and analytics, artificial intelligence (AI), machine learning, and cognitive software into the workstreams has enabled technology to optimize and select the appropriate decision across multiple internal and external data sets, ultimately contributing to better business outcomes. These advances in technology enable businesses to be more agile in their response to customer demands.
"The digital economy is changing business resource allocation and business processes significantly. Organizations are turning to innovative technology to bring more autonomy into the procurement workflows of spend management, buyer/supplier interactions, procurement governance processes, and supply base management. The more automated the workflows, the more the procurement professional increase productivity, achieves real-time visibility, and can improve business outcomes. Procurement vendors wanting to keep pace must bring in innovation accelerators such as artificial intelligence, cognitive, machine learning, deep learning, and big data and analytics into their products in the near term," said Mickey North Rizza, program vice president, Enterprise Applications & Digital Commerce at IDC.
Fairmarkit leverages machine learning in a SaaS platform to bring more spend under management by analyzing a company's spend and focusing on the cost-saving opportunities in tail spend.
LVRG is a supplier relationship management (SRM) platform that uses cloud and AI technology to glean insights from emails, ERP systems, multiple systems of record, and sourcing solutions.
SirionLabs leverages advanced AI and natural language processing technologies for automated data extraction to provide a comprehensive capture of contractual obligations for managing complex services suppliers.
tealbook combines machine learning, software development, procurement, and operations expertise to transform how companies improve their existing buyer-supplier relationships and build new lasting ones.
Vizibl is a cloud platform that enables organizations to plan and manage all interactions with their suppliers and improve collaboration and innovation to drive business speed and growth.
The report, IDC Innovators: Procurement Technology, 2019 (IDC #US44905519), profiles five vendors in the developing technology procurement areas of tail spend management, supplier relationship management, buyer and supplier innovation, procurement governance processes, and supply base management.
About IDC Innovators
IDC Innovators reports present a set of vendors – under $100 million in revenue at time of selection – chosen by an IDC analyst within a specific market that offer an innovative new technology, a groundbreaking approach to an existing issue, and/or an interesting new business model. It is not an exhaustive evaluation of all companies in a segment or a comparative ranking of the companies. Vendors in the process of being acquired by a larger company may be included in the report provided the acquisition is not finalized at the time of publication of the report. Vendors funded by venture capital firms may also be included in the report even if the venture capital firm has a financial stake in the vendor's company. IDC INNOVATOR and IDC INNOVATORS are trademarks of International Data Group, Inc.
For more information about IDC Innovators research, please contact Karen Moser at kmoser@idc.com.
About IDC
International Data Corporation (IDC) is the premier global provider of market intelligence, advisory services, and events for the information technology, telecommunications, and consumer technology markets. With more than 1,100 analysts worldwide, IDC offers global, regional, and local expertise on technology and industry opportunities and trends in over 110 countries. IDC's analysis and insight helps IT professionals, business executives, and the investment community to make fact-based technology decisions and to achieve their key business objectives. Founded in 1964, IDC is a wholly-owned subsidiary of International Data Group (IDG), the world's leading media, data and marketing services company that activates and engages the most influential technology buyers. To learn more about IDC, please visit www.idc.com. Follow IDC on Twitter at @IDC and LinkedIn.
Coverage