Current:

Third Quarter PC Monitor Volume Hits an 8-Year High; Pandemic-Driven Demand Expected to Last Several More Quarters, According to IDC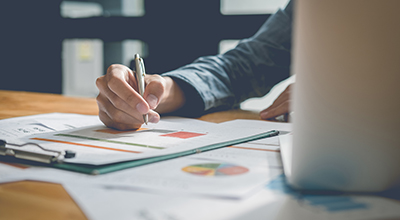 07 Dec 2020
Third Quarter PC Monitor Volume Hits an 8-Year High; Pandemic-Driven Demand Expected to Last Several More Quarters, According to IDC
FRAMINGHAM, Mass., December 7, 2020 – Tremendous demand fueled by working and learning from home led the global PC monitor market to impressive heights during the back-to-school quarter (3Q20). Volume grew 15.9% compared to the same quarter last year, according to results from International Data Corporation (IDC) Worldwide Quarterly PC Monitor Tracker. Global shipments far surpassed expectations at more than 37.5 million units, a number last exceeded during the third quarter of 2012.
Prior to the lockdowns that occurred in March for many regions, expectations for this year had been modest following a solid 2019 performance led by commercial PC migrations to Windows 10 that also helped displays. However, the swiftness and urgency with which businesses and schools had to move toward virtual modes led first to a scramble for PCs then a corollary demand for monitors. Both the second and third quarter of 2020 have produced solid year-on-year growth PC monitor shipments.
Even as the overall volume expanded significantly, long-held determinants of the market flipped. Consumer demand drove much of the recent upswing with nearly half of the market coming from consumer shipments, a sizable reversal from recent years when businesses took a little over 60% of volume. The top 5 players commanded a smaller share of the market in the third quarter versus a year ago as IT budgets shifted, and office occupancy remained low. Notably, commercially focused Dell and HP experienced contractions while online and consumer-facing channels grew, which favored smaller and more consumer-focused vendors.

Top Companies, Worldwide PC Monitor Shipments, Market Share, and Year-Over-Year Growth, Q3 2020 (shipments are in thousands of units)

Company

3Q20 Shipments

3Q20 Market Share

3Q19 Shipments

3Q19 Market Share

3Q20/3Q19 Growth

1. Dell Technologies

6,359

16.9%

6,483

20.0%

-1.9%

2. TPV

5,679

15.1%

4,742

14.6%

19.8%

3. HP Inc.

4,711

12.6%

4,728

14.6%

-0.4%

4. Lenovo

3,966

10.6%

3,764

11.6%

5.4%

5. Samsung

3,370

9.0%

2,205

6.8%

52.8%

Others

13,449

35.8%

10,476

32.3%

28.4%

Total

37,534

100.0%

32,397

100.0%

15.9%

Source: IDC Quarterly PC Monitor Tracker, December 2020
Notes:
• Data for all companies are reported for calendar periods.
"The tough conditions wrought by COVID-19 have led to an unexpected reassessment of the PC monitor for the home," said Jay Chou, research manager for IDC's Quarterly PC Monitor Tracker. "Whether it is studying, working, or gaming, many consumers have a newfound consideration for their long-neglected monitors as uncertainty about office and school attendance persist. With inventory still at healthy levels and enticing promotions for gaming as well as bigger displays, IDC believes the solid momentum should last well into the first half of 2021."
In addition to upward demand pressures, the monitor ecosystem has wrestled with other constraints. While Chinese manufacturing and logistics have largely recovered, a shortage of some monitor components as well as consolidation among panel makers have led to fears of fulfillment issues and price hikes, causing monitor vendors to boost production, and leading to spiked shipments for the short term. However, looking past 2021, IDC expects a market wind down as consumer demand cools with gradual declines persisting through the forecast horizon of 2024 and settling at a flat five-year compound annual growth rate (CAGR) from 2019.

Worldwide PC Monitor Shipment Forecast and Five-Year CAGR, Q3 2020 (shipments are in Millions of units)




2019

2020*

2021*

2024*

2019—2024 CAGR

PC Monitor Forecast

126

135

138

128

0.3%

Source: IDC Quarterly PC Monitor Tracker, December 2020
* Forecast figures.
IDC's Worldwide Quarterly P C Monitor Tracker gathers detailed market data in over 90 countries. The research includes historical and forecast trend analysis among other data.
About IDC Trackers
IDC Tracker products provide accurate and timely market size, company share, and forecasts for hundreds of technology markets from more than 100 countries around the globe. Using proprietary tools and research processes, IDC's Trackers are updated on a semiannual, quarterly, and monthly basis. Tracker results are delivered to clients in user-friendly Excel deliverables and on-line query tools.
For more information, or to subscribe to the research, please contact Kathy Nagamine at 650-350-6423 or knagamine@idc.com.
Click here to learn about IDC's full suite of data products and how you can leverage them to grow your business.
About IDC
International Data Corporation (IDC) is the premier global provider of market intelligence, advisory services, and events for the information technology, telecommunications, and consumer technology markets. With more than 1,100 analysts worldwide, IDC offers global, regional, and local expertise on technology and industry opportunities and trends in over 110 countries. IDC's analysis and insight helps IT professionals, business executives, and the investment community to make fact-based technology decisions and to achieve their key business objectives. Founded in 1964, IDC is a wholly-owned subsidiary of International Data Group (IDG), the world's leading tech media, data and marketing services company. To learn more about IDC, please visit www.idc.com. Follow IDC on Twitter at @IDC and LinkedIn. Subscribe to the IDC Blog for industry news and insights: http://bit.ly/IDCBlog_Subscribe.
All product and company names may be trademarks or registered trademarks of their respective holders.
Coverage