Current:

Innovative Board Preparedness Program from IDC's CIO Executive Council Delivers Real World Insights, Guidance, and Expertise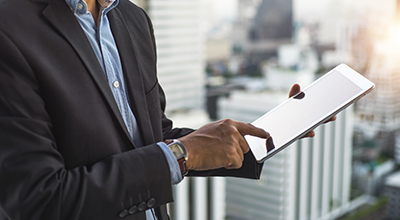 12 May 2021
Innovative Board Preparedness Program from IDC's CIO Executive Council Delivers Real World Insights, Guidance, and Expertise
Seasoned bench of executive coaches helps to sharpen corporate skills and support IT leaders who aspire to boardroom status
NEEDHAM, Mass., May 12, 2021 – The CIO Executive Council, serving the evolving, challenging, and demanding role of the Chief Information Officer (CIO) and IT leaders, and IDC, the premier global provider of market intelligence and advisory services, today announced the launch of its new Board Preparedness Program. This unique course is structured to assist CIOs, CISOs, CDOs and other technology executives in developing and implementing strategies to strengthen their position as serious, long-term candidates for corporate board membership. The new program is supplemented by an online course led by noted expert Robert Zukis, founder and CEO of the Digital Directors Network (DDC) and an IDC partner. To learn more about the Board Preparedness Program, visit HERE.
The 12-month instructional program, developed based on client demand, is designed to educate and prepare strategic CIOs on becoming board members. Courses focus on key areas of board responsibility and awareness such as corporate governance, digital and cybersecurity risk oversight, and the commitment and liabilities board membership entails. The objective is to strengthen an executive's core competencies in technology areas that relate to corporate and board oversight while providing a functional understanding of systemic risk in complex digital systems. Participants will have exclusive access to a CIO Advisor as part of the instructor-led program and receive boardroom certification as Qualified Technology Experts (QTE) upon successful completion of the course work and testing exam.
Additional benefits of the program include access to the CIO Executive Council's Brand Management Services, the ability to engage with IDC's global network of community members for networking and peer-to-peer interactions, and participation in virtual group meetings and scheduled roundtables. Program participants can also take part in exclusive virtual forums and one-on-one meetings with advisors who are carefully selected and aligned to each member based on specific needs.
"Companies often rush to fill board vacancies to meet short-term goals, rather than considering long-term strategies and objectives that focus on resiliency, security, and the challenges of an evolving technology landscape," said Kathryn Marston, Group Vice President, Customer Experience and Operations, CIO Executive Council/IDC. "Our new Board Preparedness Program was designed to help digitally mature companies take a cross-functional approach to board composition, combining the strengths of IT and the business to best serve operations, products and services, cybersecurity, innovation initiatives, and a company's posture in the public eye."
"The Boardroom Readiness framework and program series, developed in partnership with IDC's CIO Executive Council, teaches technology leaders how to not only lead with their boards on systemic risk and digital and cybersecurity governance, but on how to become directors themselves," said Zukis. "Their leadership is needed in the boardroom on these issues."
IDC's CIO Executive Council Board Preparedness Program leverages the insight and expertise of an extended bench of seasoned technology executives to help guide program participants on their journey to become productive, in-demand corporate board members. These skilled coaches bring years of experience to the program and have a deep understanding of the challenges and opportunities facing technology executives as they prepare for a board position. Program coaches include:
Barbie Bigelow, Global Chief Digital Technology and Cyber Security Executive; Board Director; Investment Advisor; Former SVP and CIO, Jacobs Engineering Group
Phil Fasano, Board Member, CEO at Gigster, Senior Advisor, Investor, Author
Marina Levinson, Founder and CEO, CIO Advisory Group, LLC; Partner, Benhamou Global Ventures, Former Global CIO
Wayne Shurts, Board Director; 3x Public Company CIO; University Advisor
Mike Skinner, Independent Board Member and Consultant; Former CIO EURPAC Service, Incorporated
Randall Spratt, Vice Chair; Board of Directors for Living Goods; Former CIO, CTO, SVP & Chief Process Officer, McKesson Health IT
Collectively, the Board Preparedness Program provides the necessary strategic training and guidance to build career credibility and value as a corporate director. The course also provides the basics in digital literacy and communications, guides you on building your boardroom bio and brand, helps you to understand risk and governance responsibilities, helps you identify board seats that meet your proficiencies and goals, and offers an instructional framework to help you achieve a board position.
"Digital success always starts in the boardroom. Unfortunately, as we have learned with most cyber incidents, digital failure also starts in the boardroom. As business value becomes more dependent on digital capabilities, corporate boards must take the lead on digital value creation. What is worth creating is also worth protecting, since director competencies are boardroom table stakes," added Zukis.
For more information on these executive training and support programs, please contact Kathryn Marston at kmarston@idc.com or 508-808-3080.
About the CIO Executive Council
Believing in a members-first approach, the CIO Executive Council, a division of International Data Corporation (IDC), provides strategic leadership development for the transforming C-suite at the world's most influential and evolving organizations. The CIO Executive Council provides each member with a custom engagement experience that draws upon a wealth of programs and services, including peer-to-peer interactions, a deep industry knowledge base, a range of professional development programs, and media/public relations opportunities that are tailored to an individual's strengths and career goals. For more information on joining the CIO Executive Council, visit cioexecutivecouncil.com. Follow the CIO Executive Council at @CIOEC and LinkedIn.
About IDC
International Data Corporation (IDC) is the premier global provider of market intelligence, advisory services, and events for the information technology, telecommunications, and consumer technology markets. With more than 1,100 analysts worldwide, IDC offers global, regional, and local expertise on technology and industry opportunities and trends in over 110 countries. IDC's analysis and insight helps IT professionals, business executives, and the investment community to make fact-based technology decisions and to achieve their key business objectives. Founded in 1964, IDC is a wholly-owned subsidiary of International Data Group (IDG), the world's leading tech media, data and marketing services company. To learn more about IDC, please visit www.idc.com. Follow IDC on Twitter at @IDC and LinkedIn. Subscribe to the IDC Blog for industry news and insights: http://bit.ly/IDCBlog_Subscribe.
Coverage