Current:

IDC FutureScape: Top 10 Predictions for the Future of Connectedness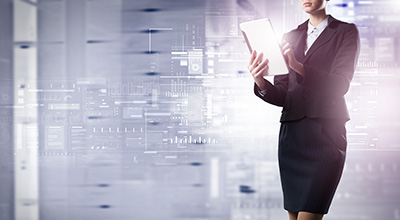 17 Nov 2021
IDC FutureScape: Top 10 Predictions for the Future of Connectedness
NEEDHAM, Mass., November 17, 2021 – International Data Corporation (IDC) has announced its Future of Connectedness predictions for 2022 and beyond. Over the past 18 months, organizations have had to adapt to a new normal, where employees require anywhere-anytime access to mission critical systems and processes; customers are more digitally guided; and business leaders must align technology, policy, and operations to drive agility and revenue.
IDC defines the Future of Connectedness as enabling the timely movement of data across people, things, applications, and processes to create seamless digital experiences. The technology path to connectedness requires seamless connectivity across networks, IT systems, and the cloud to keep data moving. As employees, businesses, and consumers increasingly seek digital experiences that are supported by ubiquitous, reliable, and robust connectivity, organizations will make connectivity an investment priority.
"Businesses have been forced to adapt to more distributed operations in addition to their workforces, highlighting the importance of a robust strategy in place that embraces a wireless-first and cloud-enabled connectivity architecture," said Paul Hughes, research director, Future of Connectedness at IDC. "As the future enterprise transforms to become more agile, IDC expects future investment initiatives to focus on eliminating physical infrastructure silos, adopting a greener and more cloud-centric roadmap, improving workforce productivity, and ensuring more resilient operations."
IDC's Future of Connectedness 2022 top 10 predictions are:
Prediction 1: By 2023, mid-sized to large enterprises will transition 50 percent of IT staff driving connectedness from tactical legacy network support operations towards strategic business outcomes, technology innovation, and service delivery.
Prediction 2: By 2024, 45% of contact centers supporting finance, retail, and hospitality industries adopt Branch of One architectures, enabling efficient and secure enterprise-class work-from-anywhere experiences.
Prediction 3: In 2024, wireless-first becomes mainstream for wide area connectivity, accelerating 65 percent of enterprise, industrial, and public sector organization investments to "untether" their operations.
Prediction 4: By 2025, G2000 organizations are still experiencing two to three systemic service provider network outages per year, showcasing the importance of added investments in connectivity redundancy and service resiliency.
Prediction 5: By 2024, 20% of organizations will use a joint telco/cloud provider sovereign cloud running on local infrastructure to ensure compliance and limit extraterritorial connectivity, access, and data movement.
Prediction 6: By 2023, 60% of enterprises will implement hybrid, intelligent connectivity that links physical marketplaces to digital storefronts and supply chains to facilitate seamless commerce transactions.
Prediction 7: By 2023, 75% of enterprises will expect sustainability goals to be addressed in RFI responses, demonstrating responsible supply chain principles and secure IT asset disposition capabilities.
Prediction 8: By 2024, 80% of enterprises will need to transform their networks and processes to deliver more personalized and interactive online rich media experiences that meet and satisfy customer expectations.
Prediction 9: By 2025, 60% of mid-sized to large enterprises will adopt network as a service (NaaS) to enable operational agility, service customization, and flexible consumption models that support complex network and multi-cloud environments.
Prediction 10: In 2022, more than 30% of organizations will prioritize connectivity resiliency to ensure business continuity, resulting in uninterrupted digital engagement for customers, employees, and partners.
These predictions are discussed in greater detail in a new IDC FutureScape report, IDC FutureScape: Worldwide Future of Connectedness 2022 Predictions (IDC #US47438921), which is available for download at: https://www.idc.com/events/futurescape?tab=latest-research.
The Future of Connectedness predictions were also presented in a webinar featuring IDC's Paul Hughes and Carrie MacGillivray. Details and registration for an on-demand replay of the webinar can be found at: https://goto.webcasts.com/starthere.jsp?ei=1494486&tp_key=2e1cf813c5.
Finally, IDC has published a blog which further explores the implications of this year's Future of Connectedness predictions. The blog can be found at: https://blogs.idc.com/2021/11/17/idc-futurescape-worldwide-future-of-connectedness-2022-predictions/.
About IDC FutureScape
IDC FutureScape reports are used to shape IT strategy and planning for the enterprise by providing a basic framework for evaluating IT initiatives in terms of their value to business strategy now and in the foreseeable future. IDC's FutureScapes are comprised of a set of decision imperatives designed to identify a range of pending issues that CIOs and senior technology professionals will confront within the typical 3-year business planning cycle.
To learn more about IDC FutureScape reports for 2022, please visit: https://www.idc.com/events/futurescape.
About IDC FutureScape
IDC FutureScape presents information about technologies, markets, and ecosystems that help CIOs better understand future trends and their impacts on the enterprise. They also present guidance on complex, fast-moving environments and offer prescriptive, actionable recommendations. Every year, IDC identifies the key external drivers that will influence businesses in the coming years. An IDC FutureScape establishes 10 predictions derived from these drivers, analyzes the impacts on the IT organization, and proposes recommendations for the next five years. To learn more about IDC FutureScape reports for 2021, please visit: https://www.idc.com/events/futurescape.
About IDC's Future of Connectedness Research Practice
IDC's Future of Connectedness helps organizations recognize the imperative need to address unevenness in connectivity across different environments and locations and provide employees and consumers with digital experiences supported by ubiquitous, reliable, and robust connectivity. To learn more about IDC's Future of Connectedness research practice, please visit https://www.idc.com/promo/future-of-x/connectedness.
About IDC
International Data Corporation (IDC) is the premier global provider of market intelligence, advisory services, and events for the information technology, telecommunications, and consumer technology markets. With more than 1,100 analysts worldwide, IDC offers global, regional, and local expertise on technology, IT benchmarking and sourcing, and industry opportunities and trends in over 110 countries. IDC's analysis and insight helps IT professionals, business executives, and the investment community to make fact-based technology decisions and to achieve their key business objectives. Founded in 1964, IDC is a wholly owned subsidiary of International Data Group (IDG), the world's leading tech media, data, and marketing services company. To learn more about IDC, please visit www.idc.com. Follow IDC on Twitter at @IDC and LinkedIn. Subscribe to the IDC Blog for industry news and insights.
Coverage