Current:

IDC FutureScape: Top 10 Predictions for the Future of Operations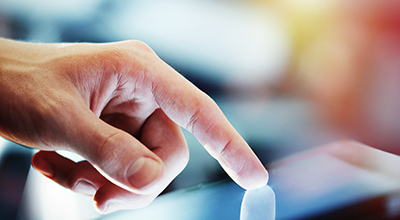 22 Nov 2021
IDC FutureScape: Top 10 Predictions for the Future of Operations
NEEDHAM, Mass., November 22, 2021 –The top 10 predictions for the Future of Operations from International Data Corporation (IDC) speak to the rapidly expanding world of remote operations, the growing role of digital engineering, and the need to prioritize sustainability.
The COVID-19 pandemic created some unique operational challenges and opportunities. Demand for many products plummeted and then accelerated past previous levels. Companies were forced to send workers home and then struggled to staff back up. At the same time supply chains developed numerous choke points, some internally created and some externally imposed.
The crisis forced rapid changes in operations – what would normally have emerged over a decade, took place in a matter of months – that accelerated the move to more remote operations, the development of more distributed decision-making processes, and a shift to data-driven operations. New sensor technologies, wireless connectivity options, the rise of artificial intelligence, and the maturation of cloud platforms have all combined to open up the possibility of much better visibility and predictability of operational performance. They have also broken down the technology barriers to data sharing and collaboration around that data. The bigger challenge remains the organizational changes necessary to take advantage of these innovations.
As the world gets greater control over the pandemic, organizations will need to decide whether to hang on to the traditional way they have run operations or to embrace more data-driven, collaborative, and responsive models.
The top 10 Future of Operations predictions for 2022 and beyond are:
Prediction 1: By 2023, only 25% of G2000 companies will have moved beyond using their digital engineering organization for the enforcement of IT policies in operations, resulting in limited ability to extract more value and insights from their operational data.
Prediction 2: By 2023, 40% of G2000 companies develop all new processes as remote operations first, compared with the very limited number of remote operations processes in 2020.
Prediction 3: As compared to 2% in 2021, by 2024, 35% of G2000 companies will use their Digital Engineering capabilities to sell remote operations, data, and other services to peers, partners, and customers.
Prediction 4: Compared to less than 5% today, by 2027, 40% of consumer value chains will share real-time capacity information based on increased consumption and demand transparency.
Prediction 5: 60% of G2000 companies will use sustainability KPIs and data as primary operational control parameters by 2026, compared to less than 20% in 2021.
Prediction 6: By 2026, 40% of G2000 companies will have used AI, data governance, and a transformed organization to develop a resilient and distributed operational decision-making framework that drives 25% faster change execution.
Prediction 7: By 2025, 30% of brand owners/managers will bring operations back in house or closer to demand to exercise greater operational control, improve supply transparency, and reduce operational risk.
Prediction 8: By 2024, the use of data and analytics will have enabled a 3% reduction in global CO2 emissions by the industrial and commercial sectors (a net reduction of over 400 million metric tons of CO2).
Prediction 9: From 2021 to 2027, the number of new physical assets and processes that are modeled as digital twins will increase from 5% to 60% resulting in operational performance optimization.
Prediction 10: Compared to less than 10% in 2021, by 2025, 60% of companies will use some form of remote expert to support operational staff with AI and knowledge management.
These predictions are discussed in greater detail in a new IDC FutureScape report, IDC FutureScape: Worldwide Future of Operations 2022 Predictions (IDC #US46708320), which is available for download at: https://www.idc.com/events/futurescape?tab=latest-research.
The Future of Operations predictions were also presented in a webinar hosted by Leif Eriksen, research vice president, Future of Operations, and featuring Kevin Prouty, group vice president, Energy and Manufacturing Insights. Details and registration for an on-demand replay of the webinar can be found at: https://goto.webcasts.com/starthere.jsp?ei=1494491&tp_key=ee82ef1f46.
Finally, IDC has published a blog which further explores the implications of this year's Future of Operations predictions. The blog can be found at: https://blogs.idc.com/2021/11/22/idc-futurescape-worldwide-future-of-operations-2022-predictions/.
About IDC FutureScape
IDC FutureScape reports are used to shape IT strategy and planning for the enterprise by providing a basic framework for evaluating IT initiatives in terms of their value to business strategy now and in the foreseeable future. IDC's FutureScapes are comprised of a set of decision imperatives designed to identify a range of pending issues that CIOs and senior technology professionals will confront within the typical 3-year business planning cycle.
To learn more about IDC FutureScape reports for 2022, please visit: https://www.idc.com/events/futurescape.
About IDC's Future of Operations Practice
IDC's Future of Operations research practice helps organizations build resilient decision-making with the core goal of unifying operational data streams with data from the rest of the enterprise. New converged IT/OT organizations, which IDC refers to as Digital Engineering (DE), will facilitate the transformation to Industry 4.0 and ensure that data and systems are available to support resilient decision-making. To learn more about IDC's Future of Operations research practice, please visit https://www.idc.com/promo/future-of-x/operations.
About IDC
International Data Corporation (IDC) is the premier global provider of market intelligence, advisory services, and events for the information technology, telecommunications, and consumer technology markets. With more than 1,100 analysts worldwide, IDC offers global, regional, and local expertise on technology, IT benchmarking and sourcing, and industry opportunities and trends in over 110 countries. IDC's analysis and insight helps IT professionals, business executives, and the investment community to make fact-based technology decisions and to achieve their key business objectives. Founded in 1964, IDC is a wholly owned subsidiary of International Data Group (IDG), the world's leading tech media, data, and marketing services company. To learn more about IDC, please visit www.idc.com. Follow IDC on Twitter at @IDC and LinkedIn. Subscribe to the IDC Blog for industry news and insights.
Coverage