Current:

Purdue Research Foundation's Discovery Park District Named Overall Winner in IDC's Best in Future of Connectedness Award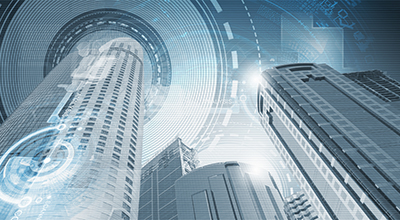 Publication date: 25 Jul 2022
Purdue Research Foundation's Discovery Park District Named Overall Winner in IDC's Best in Future of Connectedness Award
Contact
For more information, contact:
Inaugural awards program showcases organizations that rethink the way people, things, processes, and applications connect to enable the seamless flow of data and drive business outcomes
NEEDHAM, Mass., July 25, 2022 – International Data Corporation (IDC) today announced Purdue Research Foundation as the overall winner in the inaugural IDC Future Enterprise Best in Future of Connectedness North America Awards. These awards were designed to recognize organizations that can rethink the way people, things, processes, and applications connect to enable the seamless flow of data and drive business outcomes. Purdue Research Foundation won for its "Private Cellular Network as a Service" project. Runners-up include CruzControl for its "Motor City Wash Works" project and Newport Utilities for the "Connecting the Unconnected in Rural Tennessee" project. Winners will be recognized at a virtual event in the fall.
Check out IDC's Future of Connectedness eBook HERE
Connectivity is the common denominator in how people, things, and processes interact. For consumers and organizations, increased reliance on digital engagement requires ubiquitous, reliable, and robust connectivity. However, as digital interactions continue to increase, connectivity is not yet seamless or pervasive. Winners in the inaugural Best in Future of Connectedness Awards represent those organizations that have successfully addressed the unevenness in connectivity across different environments and locations to deliver mounting expectations associated with digital experiences.
Best in Future of Connectedness Award Winners
Overall Winner: Purdue Research Foundation: Private Cellular Network as a Service
Project Details: The Celona-based, SBA Communications-run private mobile network is one of the nation's first and largest 4G/5G private cellular networks to leverage new CBRS (band 48) spectrum recently made available by the FCC. Covering some 50 square miles, the network stretches across the Discovery Park District (DPD), a smart, mix-used residential, business, and research development managed by the Purdue Research Foundation (PRF) and located near Purdue University in West Lafayette, Indiana. A truly connected community, the DPD is leveraging the most advanced wireless technologies available today to provide ultra-reliable high-performance connectivity both indoors and out across the entire community landscape to enable a myriad of commercial and smart city use cases.
Runner up: CruzControl: Motor City Wash Works
Project Details: Through state-of-the-art technologies supported by constant network uptime, MCWW's CruzControl™ solution revolutionizes car wash operations and takes the daily hassle out of operations and equipment management. MCWW spent years sourcing the latest technologies and developing partnerships with world-class industry leaders to provide an enterprise platform that optimizes operations, streamlines efficiency, and provide a level of visibility never before seen in the industry. The simple, secure, and scalable solution provides everything needed to deploy, operate, and maintain a car wash business.
The solution includes:
Site Unite: A state-of-the-art data rack that comes turnkey ready to provide instant connectivity to both the internet and the CruzControl™ Data Center. Connects all IP-enabled equipment at the car wash site.
Site Drive: Industrial control panels that leverage state-of-the-art technologies and are fully networked, allowing for simplified installation and centralized management.
Site Track: Solution for all maintenance activities.
Site Scan: Provides touch and vision to a site. Detects key equipment attributes such as vibration, flow, level, temperature, humidity, liquid detection, cycles, etc.
Site Command: Central pane of glass management interface for all car wash operations equipment configurations, alerts, and reports. This provides MCWW tech support staff with remote visibility into each car wash.
Runner up: Newport Utilities: Connecting the Unconnected in Rural Tennessee
Project Details: Innovative wireless technology solution connects remote communities with high-speed broadband for the first time. As a community-focused local government agency, Newport Utilities recognized high-speed broadband as an essential utility service for the communities it serves in rural Cocke County, one of nine economically distressed counties in Tennessee. However, deploying fiber-based broadband to remote customers in the mountainous terrain of this area proved difficult and costly. When the COVID-19 pandemic forced people to work and learn from home, the company was determined to find a quick to market alternative to fiber. Newport Utilities launched a major initiative to deploy an innovative fixed wireless network to reach remote households and businesses that otherwise had no access to high-speed broadband. The solution uses Ericsson's high-capacity multiple input/multiple output (MIMO) technology and the 3.5 GHz Citizens Broadband Radio Service—the first such solution in the rural utility industry in Tennessee. The fixed wireless access solution proved easier, allowed for more rapid deployment, and more cost effective to deploy than fiber. Today, more than 6,000 homes and businesses that previously lacked high speed access can now enjoy access of up to 200 Mbps of broadband. The solution impacts everything from small business development and remote workers to school children learning from home.
"The Purdue Research Foundation demonstrated a strong, future looking 5G story to drive transformation," said Paul Hughes, research director, Future of Connectedness at IDC. "Their project 'Private Cellular Network as a Service' was ultimately chosen as the overall winner for the inaugural IDC Future Enterprise Best in Future of Connectedness North America Awards because it demonstrated a comprehensive connectivity transformation, showcased performance improvements, and highlighted positive business outcomes that included cost reduction, network and automation enhancements, and quantifiable cost metrics that can be tracked using fixed KPI's."
About the Future Enterprise Awards
The world is moving from digital transformation (DX) (as we know it) to Digital-First. DX started with transformation from analog to digital. With contextualization, digital-first becomes the next evolution in DX. Digital is a permanent, yet dynamic fixture in this world. Digital-first applies to any entity searching for a digital-based capability or enhancement that could improve our lives and desired outcomes. As we anchor ourselves in a digital-first world, one thing is clear. Organizations, private or public, large or small, will need to leverage technologies in an accelerated fashion to thrive. And the ones that can close the new digital gap through the greatest business value impact will become market leaders of tomorrow. These leaders are the Future Enterprises. To learn more about the Future Enterprise Awards, please visit idcdxawards.com.
For more information on the IDC Future Enterprise North America Awards, please contact Heather Ball at hball@idc.com.
About IDC
International Data Corporation (IDC) is the premier global provider of market intelligence, advisory services, and events for the information technology, telecommunications, and consumer technology markets. With more than 1,300 analysts worldwide, IDC offers global, regional, and local expertise on technology, IT benchmarking and sourcing, and industry opportunities and trends in over 110 countries. IDC's analysis and insight helps IT professionals, business executives, and the investment community to make fact-based technology decisions and to achieve their key business objectives. Founded in 1964, IDC is a wholly owned subsidiary of International Data Group (IDG), the world's leading tech media, data, and marketing services company. To learn more about IDC, please visit www.idc.com. Follow IDC on Twitter at @IDC and LinkedIn. Subscribe to the IDC Blog for industry news and insights.
Coverage