Current:

Worldwide Wi-Fi-enabled Product Shipments Fell for the First Time in 2022, But Will Continue to Grow to 4.6 billion in 2027, According to IDC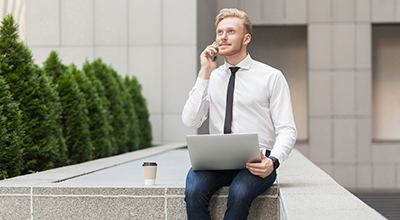 Publication date: 13 Apr 2023
Worldwide Wi-Fi-enabled Product Shipments Fell for the First Time in 2022, But Will Continue to Grow to 4.6 billion in 2027, According to IDC
Contact
For more information, contact:
SAN MATEO, Calif., April 13, 2023 – The decline in smartphone and PC shipments in 2022 took its toll on overall shipments for Wi-Fi-enabled products, causing them to fall for the first time ever in Wi-Fi's decades-long history. After shipments grew 8.6% in 2021 fueled by pandemic-driven market changes, they fell 4.9% in 2022 to 3.8 billion products with Wi-Fi, according to a new report from International Data Corporation (IDC).
IDC forecasts the market to be relatively flat in 2023 with shipments of just 3.9 billion products while 2024 will see 6.4% growth to 4.1 billion products. Two thirds of shipments in 2023 will be Wi-Fi 6 or Wi-Fi 6E, and these will continue to expand into more IoT devices as more Wi-Fi 6 chipsets targeting IoT devices hit the market.
"The drop in Wi-Fi shipments the market experienced in 2022 is unprecedented, caused by temporarily increased shipments of certain product types in 2021 and exacerbated by a drop in demand in the second half of 2022," said Phil Solis, research director, Connectivity and Smartphone Semiconductors at IDC. "There is all growth going forward layered with trends of more Wi-Fi 6 and 6E devices coming into play, Wi-Fi 7 chips ramping up in higher-end devices and access points, and more discrete Wi-Fi solutions in primary client devices and other product types."
Eight Wi-Fi-enabled product types will ship over 100 million units in 2023. This number will increase to 11 in 2027 with several more product types getting close to 100 million. Primary client devices – smartphones, media tablets, and PCs – are still a key driver of shipments with around 40% of Wi-Fi shipments in 2023. Primary client devices' recent share loss is due to the flattening of that market coupled with the growth of IoT or endpoint devices with Wi-Fi. IoT reached 37% of shipments in 2022 and will surpass 40% in 2027. IoT surpassed smartphones in 2021 and will surpass all primary client devices in 2027.
The IDC report, Worldwide Wi-Fi Technology Forecast, 2023-2027 (Doc #US50019923), covers the shipments of Wi-Fi-enabled products from 2005 to 2027 as a pivot table. The data is segmented into 11 markets, over 50 product categories, and ultimately a few hundred product types. It is also segmented into primary clients, IoT/endpoints, heavy and light edge infrastructure, networking infrastructure, and storage mechanisms. Finally, everything is segmented by Wi-Fi protocols up to Wi-Fi 7. This pivot table is part of the research service, Enabling Technologies: Wireless and Mobile Connectivity.
For more information, please contact Phil Solis at psolis@idc.com.
About IDC
International Data Corporation (IDC) is the premier global provider of market intelligence, advisory services, and events for the information technology, telecommunications, and consumer technology markets. With more than 1,300 analysts worldwide, IDC offers global, regional, and local expertise on technology, IT benchmarking and sourcing, and industry opportunities and trends in over 110 countries. IDC's analysis and insight helps IT professionals, business executives, and the investment community to make fact-based technology decisions and to achieve their key business objectives. Founded in 1964, IDC is a wholly owned subsidiary of International Data Group (IDG), the world's leading tech media, data, and marketing services company. To learn more about IDC, please visit www.idc.com. Follow IDC on Twitter at @IDC and LinkedIn. Subscribe to the IDC Blog for industry news and insights.
Coverage