Current:

ToC: IDC PlanScape: Value-Based Reimbursement Demands Payers Execute an Exchanges-Like Level of Effort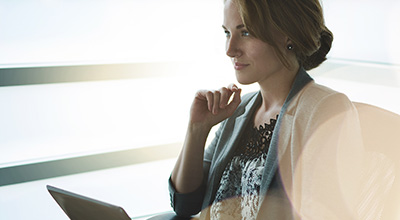 Jun 2016 - IDC PlanScape - Doc # US41380616
IDC PlanScape: Value-Based Reimbursement Demands Payers Execute an Exchanges-Like Level of Effort
By: Jeff Rivkin

Research Director, Payer IT Strategies
Table of Contents
IDC PlanScape Figure
Figure: IDC PlanScape: Value-Based Reimbursement
Executive Summary
Why Is Preparing for Value-Based Reimbursement Important?
Fee for Value Replacing Fee for Service as Standard
VBR Efforts Are Diverse and Need Focus
Medicare Has Official VBR Goals by EOY 2016 and 2018
Competitive Contracting Advantage Is Necessary
Medical Loss Ratio Puts Emphasis on Profit Margins Over Time
FFS Is Being Forced To Be Less Attractive to Providers
Stem the Tide of Disintermediation
Employer Disintermediation
Provider Disintermediation
What Is Preparing for Value-Based Reimbursement?
It Means Deciding What Methodologies You Want to Support
It Means Adjusting Claims and Rating Workflows and Systems with Embedded or Parallel Reimbursement Logic
It Means Preparing Middle-Office and Back-Office Workflows and Systems
Who Are the Key Stakeholders?
Product Management
Plan Management
Contract Management
Appeals/Customer Service
Finance
Rating/Pricing
Care Coordination/Medical Management
Provider Network Management
Provider Relations
How Can My Organization Take Advantage of Preparing for Value-Based Reimbursement?
Reconsider Your Mental Health Carve-Out Strategy
Execute Creative Product Design via Automated Product Configuration
Enable New Affiliations via an Enhanced Provider System of Record
Enable Contract Management Agile Processes and Software
Ensure a Flexible Tie from Product to Network Definitions
Enable a Flexible Environment for Quoting and Rating Engines
Define What Episodes of Care Supported
Implement Episode Modeling Software
Implement or Tweak Episode Recognition (Grouper) Software
Implement Episode Reconciliation Procedures and Software
Invest in Ubiquitous Workflow
Foresee Significant Reconciliation Workflow
Like Everywhere, Use Analytics
Identify Software to Parse Claims and Encounters, and Route Them to VBR and FFS Engines Simultaneously
Enhance Member 360/CRM Databases
Consider Additional Financial Subledger/Traceability Software
Rethink Approaches to Quality Measurement past HEDIS and STAR Ratings
Essential Guidance
Related Research
Appendix — Alternative Payment Model Methodologies
Pay for Performance
Bundled Payment/Episode of Care
Prospective
Retrospective
Bundled Contracting
Primary Care Medical Home
Shared Savings (One-Sided Risk)
Shared Risk
Capitation Full Risk