Current:

ToC: IDC PlanScape: Cloud Adoption Strategy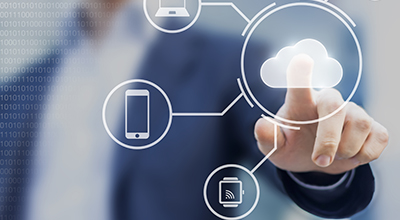 Mar 2018 - IDC PlanScape - Doc # US43586818
IDC PlanScape: Cloud Adoption Strategy
By: Robert Multhaup

Adjunct Research Advisor, Bill Keyworth

Vice President of Research, IT Operational Excellence
Table of Contents
IDC PlanScape Figure
Figure: IDC PlanScape: Executive Summary of Cloud Adoption Strategy
Executive Summary
Why Is Cloud Adoption Strategy Important?
Getting the Cloud Mix Right
Getting Cloud Priorities Right
What Is Cloud Adoption Strategy?
Categorizing Workloads to Define Adoption Priorities
Strategic Cloud Workloads
Easy Cloud Workloads
Other Legacy Workloads
Evaluating Workloads: Four Workload Value Creation Questions
Question 1: What Is the Total Cost of Ownership of the On-Premise Workload Compared with the TCO of the Cloud Workload?
Question 2: What Is the Incremental Business Advantage of Moving to the Cloud?
Question 3: What Are the Long-Term Strategic Implications of Moving to the Cloud?
Question 4: Does IT Have the Capabilities to Support and Deliver the Cloud Workload?
Who Are the Key Stakeholders?
Table: Cloud Adoption Strategy: Key Stakeholders
How Can My Organization Take Advantage of Cloud Adoption Strategy?
Step 1: Perform Competitive Benchmarking Between On-Premise and Cloud
Comparing IaaS
Comparing PaaS
Comparing SaaS
Comparing Additional Services
Step 2: Determine Incremental Business Advantage of Cloud Workloads
Table: Examples of "Easy" Mobility Workloads and Benefits Accrued
Step 3: Evaluate the Long-Term Implications of a Cloud Migration
Step 4: Ensure That Necessary IT Capabilities Are in Place
Table: Cloud Impact on IT Capabilities
Advice for Technology Leaders
Figure: Essential Guidance
Related Research