Current:

IDC's Worldwide Services Taxonomy, 2021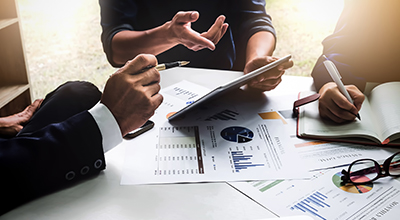 TECH SUPPLIER May 2021 - Taxonomy - Doc # US47191221
IDC's Worldwide Services Taxonomy, 2021
Table of Contents
IDC's Worldwide Services Taxonomy
Figure: Services Primary Segments
Services Taxonomy Changes for 2021
Taxonomy Overview
Comments on Services Overview Market
Table: IDC's Services Overview Market Map
Hierarchical Mapping: Services Primary/Secondary Markets
Services Market Classifications
Foundation Market View
Table: Attributes of Primary Services Markets
Figure: Full Foundation Market View
Services Extraction Market View
Table: Extraction Market Example
Definitions
Standard Services View
Project-Oriented Services
Business Consulting
IT Consulting
Systems Integration
Network Consulting and Integration
Custom Application Development
Table: Distinctions Between Systems Integration, Custom Application Development, and Software Deploy and Support
Managed Services
Business Process Outsourcing
Key Horizontal Business Process Outsourcing Services
Human Resources Business Process Outsourcing Services
Procurement Business Process Outsourcing Services
Finance and Accounting Business Process Outsourcing Services
Customer Care Business Process Outsourcing Services
"Other" Horizontal Business Process Outsourcing Services
Training Business Outsourcing Services
Marketing Business Process Outsourcing
Logistics Business Process Outsourcing
Vertical (Industry-Specific) Business Process Outsourcing Services
Business Process as a Service
Application Management
Hosted Application Management
Table: Distinctions Between Hosted Application Management and Traditional Application Management
IT Outsourcing
Network and Endpoint Outsourcing
Hosting Infrastructure Services
Support Services
Hardware Deploy and Support
Deployment Services
Decommissioning Services
Support Services
Managed Support Services
Protection Services (Accidental Damages)
Software Deploy and Support
Deploy Services
Support Services
Table: Marketwise Description of Maintenance Activities
Packaged Software
IT Education and Training
Foundation Markets Outside of IDC's Standard Services View
Product Engineering and Operational Technology Services
Product Engineering Services
Figure: R&D/Product Engineering Life-Cycle Process
Product Life-Cycle Management
Embedded Technology Services
Operational Technology Services
Business Skills Training
Carrier Network Infrastructure Outsourcing
Discrete Testing Services
Outsourced Document Services
Related Markets
Services Extraction Market View
3rd Platform Extraction Markets
Four Pillars
Business Analytics Services
Figure: AI, Analytics, and Automation
Figure: Business Analytics Services Value Chain
Figure: Intelligent Automation Services Value Chain
Cloud Services
Figure: Managed Cloud Services: Extraction Market Alignment with IDC's Outsourcing-Managed Services Foundation Markets
Figure: Managed Cloud Services Family of Primary and Secondary Markets
Figure: Managed Cloud Services Primary and Secondary Markets
Figure: Penetration of Managed Cloud Services: Substitution Effect
Enterprise Mobility Services
Social Business Services
Innovation Accelerators
Internet of Things Services
Cognitive/AI Systems Services
Blockchain Services
Business Model Extraction Markets
Digital Services
What Are Digital Services?
Digital Transformation
Figure: Business and IT Services Enable Digital Transformation
Figure: The Five Dimensions of Digital Transformation
Digital Strategy Consulting Services
Table: Digital Strategy Consulting Services Submarkets
Digital Agency Services
Digital Transformation Professional Services
Digital Workplace Services
Figure: Digital Workplace Services Offerings
What Are the Main Types of Digital Workplace Services That Employees Will See, and How Will They Change Their Workstyle?
What Are the Back-End Transformations That Employers Must Make to Enable Them to Institute Digital Workplace Services Effectively?
Offshore Services
Infrastructure Extraction Markets
Figure: Infrastructure Solutions Services Markets
Security Services
Managed Services
Project-Oriented Services
Support Services
Storage Services
Business Continuity/Disaster Recovery Services
Datacenter Services
Server Virtualization Services
Learn More
Methodology
Appendix
Appendix A: IDC's Services Market Forecast and Competitive Analysis Methodology
Figure: Measuring the Services Marketplace: Spending and Revenue
Figure: Market Sizing Methodology
Demand-Side Methodology
External Services Spending
Addressable Market
Captive Market
Services Spending Model
Services Spending Surveys
Forecast Assumptions
Forecasting Methodology
Supply-Side Methodology
Company Revenue Modeling
Standards for Defining Revenue
Bookings
Revenue Recognition
Captive Revenue
Services Partnering and Subcontracting Revenue
Figure: IDC's Services Vendor Subcontracting Revenue Allocation Data Model
Product Resell Revenue
Calendar Versus Fiscal Year
Treatment of Exchange Rates
Allocating Revenue to Geographic Regions
Figure: Allocating Revenue by Geography — Three Views
Historical Data Reporting
Determination of "Other"
Figure: IDC's "Other" Company Estimation Model
Vendor Revenue Allocation Top-Line Data Model
Figure: IDC's Services Vendor Revenue Allocation Top-Line Data Model
Appendix B: IDC's Services Market Forecast and Competitive Analysis Methodology
Table: Detail of IDC's Geographic Granularity
Synopsis