Current:

How to Compare Distributed Scale-Out File Storage Platforms for Use with Enterprise Workloads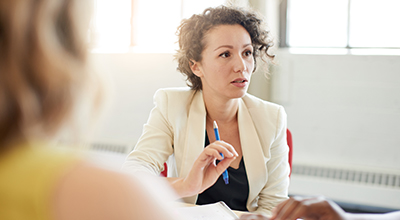 TECH BUYER Sep 2021 - IDC Perspective - Doc # US48191621
How to Compare Distributed Scale-Out File Storage Platforms for Use with Enterprise Workloads
Table of Contents
Executive Snapshot
Figure: Executive Snapshot: Distributed Scale-Out File Systems Meet a Variety of Enterprise File Sharing Requirements
Situation Overview
Five Key Areas to Evaluate in Distributed Scale-Out File Systems
Performance
Determine the Latency You Require
Is Your Workload Metadata Intensive?
Consider Your IOPS Requirements
Consider Throughput Requirements
Will You Be Using Accelerated Compute?
Availability and Resiliency
How Much Resiliency Do You Require?
What Snapshot Workflows Do You Anticipate Using?
What Replication Capabilities Do You Need?
Node, Rack, and Chassis Awareness
What Sort of Failover Mechanisms Are Supported?
Flexibility
Do You Want Hardware Deployment Flexibility?
How Much Granularity Do You Need in Applying Various Data Services?
What Types of Access Methods Are Supported?
What Type of Public Cloud Support Do You Need?
Do You Plan to Use Automation with the System?
What Deployment Flexibility Do You Want with the File System Itself?
Ease of Use
Does NFS Meet Your Performance Requirements?
How Easy Is It to Configure the System to Simultaneously Meet Different Workload Requirements?
Does the System Feature Any "Intelligent Data Placement" or Tiering Capabilities?
How Comprehensive Are the Search Capabilities?
Do You Need POSIX Compliance?
Does the Vendor Offer Ways to Buy the System That Make It Easier to Deploy, Manage, and Support?
Are There Additional "Services" You Would Otherwise Need to Supply That Are Integrated into the System?
Does the Vendor Provide an "AIOps" Platform That Improves the Entire Customer Experience?
Infrastructure Efficiency and Cost
Does the Vendor Offer Software Innovations That Lower the Cost of Required Hardware to Meet a Given Performance Requirement?
How Efficient Are the Vendor's Data Reduction Technologies?
Does the System Support Extremely Low-Latency Technologies That Improve Server-Side CPU Utilization (and Hence Lower Server Costs)?
How Efficient Is the Vendor's Cluster Interconnect Technology?
How Does a System Perform Load Balancing?
Does the System Support Mixed Media Types?
Does the Vendor Offer an All-Inclusive Software Bundling Approach?
How Good Is the Vendor's AIOps Platform at Driving Meaningful Business Value?
Does the Vendor Offer a Range of Consumption Model Options?
Advice for the Technology Buyer
Learn More
Related Research
Synopsis