Current:

Planned Research
Planned Research: Hosting and Colocation Services
IDC's planned research provides a preview of upcoming research documents along with projected delivery dates. Research schedules are reviewed on a regular basis and research documents will be added and/or removed in response to market events.
Please note: Research schedules are subject to change.
View Published Research for this Product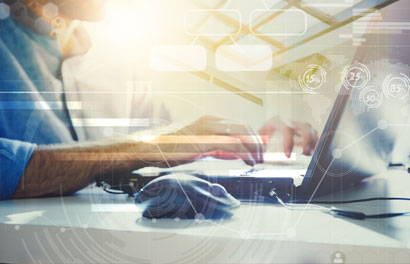 CenturyLink Restructures and Rebrands as Lumen Technologies
Planned for CY2020 Q3 News Response Tech Supplier
Colocation: Demand Side Research on Enterprise Requirements
Planned for CY2020 Q3 IDC Survey Tech Supplier
Equinix the Global Digital Platform Facilitator
Planned for CY2020 Q3 Market Note Tech Supplier
Future of Connectedness: Pervasive Connectivity
Planned for CY2020 Q3 Market Perspective Tech Supplier
Hosting and Colo M&A trends: Global Providers continue to aggregate.
Planned for CY2020 Q3 Market Perspective Tech Supplier
Hosting/Colo Vendor Profile TBD
Planned for CY2020 Q3 Vendor Profile Tech Supplier
Hosting: Demand Side Research on Enterprise Requirements
Planned for CY2020 Q3 IDC Survey Tech Supplier
Market Analysis Perspective: Hosting & Colocation Services, 2020
Planned for CY2020 Q3 Market Analysis Perspective Tech Supplier
Market Analysis Perspective: Hosting and Colocation, 2020
Planned for CY2020 Q3 Market Analysis Perspective Tech Supplier
Market Analysis Perspective: US Wireline Business Networking, 2020
Planned for CY2020 Q3 Market Analysis Perspective Tech Supplier
Telco Colo Edge Strategies
Planned for CY2020 Q3 Market Perspective Tech Supplier
US Managed Networking Services, 2020
Planned for CY2020 Q3 Market Analysis Perspective Tech Supplier
Hosting & Colo Mergers & Acquisitions 1H20 Update
Planned for CY2020 Q4 Market Perspective Tech Supplier
Hosting/Colo Service Provider SMB Bundles
Planned for CY2020 Q4 Market Perspective Tech Supplier
IDC FutureScape: Worldwide Future of Connectedness 2021
Planned for CY2020 Q4 IDC FutureScape Tech Buyer
Managed Hosting Trends: Recap of 2020
Planned for CY2020 Q4 Market Perspective Tech Supplier
Verizon 3Q20 Earnings
Planned for CY2020 Q4 Market Note Tech Supplier
Cloud Interconnection Trends for 2021
Planned for CY2021 Q1 Market Perspective Tech Supplier
IDC MarketScape: Worldwide Colocation and Interconnection Services 2021 Vendor Assessment
Planned for CY2021 Q1 IDC MarketScape Tech Buyer
Verizon 3Q20 Earnings
Planned for CY2021 Q1 Market Note Tech Supplier
Hosting & Colocation Vendor Profile TBD
Planned for CY2021 Q2 Vendor Profile Tech Supplier
Telco Colocation Interconnection Update
Planned for CY2021 Q2 Market Perspective Tech Supplier
U.S. Hosting & Colocation Market Forecast 2021-2025
Planned for CY2021 Q2 Market Forecast Tech Supplier
Verizon 1Q21 Earnings
Planned for CY2021 Q2 Market Note Tech Supplier