Current:

IDC Survey Finds Data Sovereignty and Compliance Issues Shaping IT Decisions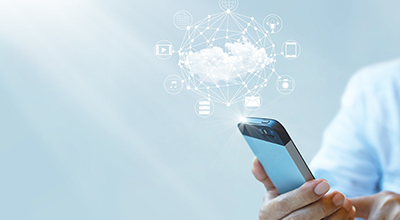 Publication date: 25 Jan 2023
IDC Survey Finds Data Sovereignty and Compliance Issues Shaping IT Decisions
Contact
For more information, contact:
NEEDHAM, Mass., January 25, 2023 – New survey results from International Data Corporation (IDC) show that data sovereignty and compliance are now an important factor in shaping IT selection and design decisions.
Almost half the respondents (48%) to IDC's Cloud Pulse 2Q22 survey (n=1350) say that data sovereignty and industry compliance have factored highly in discussions about their future IT architectures. And just 4% of respondents believe their IT organizations will not be impacted by data sovereignty and compliance considerations.
Among organizations that expect their IT budgets to increase in the coming year, the vast majority believe that data sovereignty and industry compliance considerations will strongly influence service provider selection decisions and decisions about their primary datacenter environments.
"IDC expects data sovereignty and industry compliance considerations to be of increasing importance to decisions about the design, operation, and management of IT architectures, including the selection of cloud service providers," said Chris Drake, Senior Research Director, BuyerView Research at IDC. "This partly reflects the growing importance of regulation, including GDPR, which emphasizes the importance of personal data protection and provides specific rules about data storage and transfer."
Data sovereignty is largely unambiguous at this point with rules already in place within the EU and in other jurisdictions about data use, storage, and movement. The evolution of EU data regulation that started with GDPR in 2018 is being extended to the Data Governance Act. As a result, enterprises that operate in Europe need technology solutions that provide a holistic view of how data is collected, classified, processed, and stored to ensure data regulations are being met.
The IDC Survey Spotlight, Data Sovereignty and Compliance Are Poised to Play a Growing Role in Cloud Buyer Selection and Design Decisions (Doc #US50048023), looks at the extent to which data sovereignty and industry compliance considerations are influencing and impacting IT operations and procurement decisions among cloud buyers. It includes data from IDC's Cloud Pulse 2Q22 Survey. Survey respondents include cloud buyers globally who were asked what sort of influence data sovereignty and compliance have on their day-to-day IT operations and the extent to which data sovereignty and compliance influence the selection of cloud service providers and primary datacenter environments.
About IDC BuyerView
IDC's BuyerView portfolio is a collection of surveys that delivers extensive data and insights into the minds of the IT Buyer and Cloud Service Provider. While each product can be purchased individually, multiple subscriptions bring broader coverage and deeper analysis of the entire cloud, security and AI markets. Written by industry-leading subject matter experts, BuyerView reports are highly valued by clients and are used extensively to create and develop product development, sales and marketing strategies, as well as messaging for customers and partners.
About IDC
International Data Corporation (IDC) is the premier global provider of market intelligence, advisory services, and events for the information technology, telecommunications, and consumer technology markets. With more than 1,300 analysts worldwide, IDC offers global, regional, and local expertise on technology, IT benchmarking and sourcing, and industry opportunities and trends in over 110 countries. IDC's analysis and insight helps IT professionals, business executives, and the investment community to make fact-based technology decisions and to achieve their key business objectives. Founded in 1964, IDC is a wholly owned subsidiary of International Data Group (IDG), the world's leading tech media, data, and marketing services company. To learn more about IDC, please visit www.idc.com. Follow IDC on Twitter at @IDC and LinkedIn. Subscribe to the IDC Blog for industry news and insights.
Coverage