Current:

Thailand Winners for IDC's 2023 Future Enterprise Awards Announced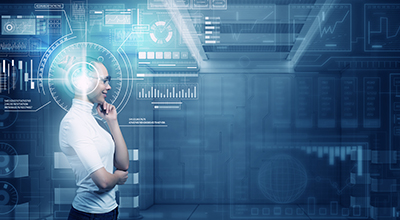 Publication date: 19 Oct 2023
Thailand Winners for IDC's 2023 Future Enterprise Awards Announced
Contact
For more information, contact:
BANGKOK, THAILAND, 20 October 2023 – In its 7th IDC Future Enterprise Awards, International Data Corporation highlighted Thailand's notable innovators. The coveted Future Enterprise of the Year was clinched by KASIKORNBANK for their groundbreaking K-Strategy initiative. The CEO of the Year award went to Somchai Lertsutiwong from Advanced Info Service Plc, while Shekher Kumar Agrawal of Indorama Ventures captured the CIO/CDO of the Year title.
"In the face of evolving challenges and unforeseen disruptions, businesses across Southeast Asia have boldly embraced the Digital Business era. To not only weather the storms but to thrive and chart a course towards becoming the Future Enterprise, Thai businesses recognize the imperative of forging a robust digital strategy. This strategy, anchored in customer centricity, extends its reach to harnessing the transformative power of AI, embracing automation, and leveraging modern digital infrastructure, to ultimately provide enhanced customer experience," says James Sivalingam, Sr. Program Manager, IDC Asia/Pacific
Digital Transformation has morphed into the Digital Business era amid global economic and social challenges, pushing enterprises to scale new, sustainable digital business models. The IDC Future Enterprise Awards, with over 500+ winners from 5,000+ nominations in the past six years, recognize the pioneers of this new era, especially those with a digital-first approach and tech-driven operating models.
Following a two-phased approach, each nomination is evaluated by IDC analysts, with country winners then qualifying for a regional competition judged by a panel of international experts. The following are the best out of all the nominations received from Thailand:
Future Enterprise of the Year | K-Strategy by KASIKORNBANK
Harnessing innovation and sustainability, Kasikornbank's K-Strategy propelled them as a digital front-runner in Thailand. Through leveraging data analytics and continually developing payment innovations, they have successfully integrated seamless services across all channels, especially via their principal service channel, K PLUS. This cohesive approach emphasizes enhancing service efficiency, promising a harmonized and customer-centric experience in the digital economy.
CEO of the Year | Somchai Lertsutiwong, Advanced Info Service Plc.
Under Somchai Lertsutiwong's visionary leadership, Advanced Info Service transformed into a pivotal digital life service provider, enhancing Thailand's quality of life technologically. His commitment facilitated AIS's successful expansion in 5G infrastructure, fostering an environment of digital skill enhancement and sustainable business strategies, cementing AIS as a cornerstone in ushering Thailand into the digital era.
CIO/CDO of the Year | Shekher Kumar Agrawal, Indorama Ventures Public Company Ltd.
In a groundbreaking move, Shekher Kumar Agrawal led the largest greenfield S/4HANA and SuccessFactors implementation in the chemical industry, revolutionizing Indorama Ventures' legacy systems. Even amidst the pandemic, Agrawal demonstrated remarkable agility and leadership, overseeing a global team that worked across 124 sites in over 33 countries, fostering a new era of digital transformation in the industry.
Best in Future of Connectedness | Seamless Omni-Channels Anytime Anywhere by UOB Thailand
UOB Thailand's strategy, Seamless Omni-Channels Anytime Anywhere, aligns with the new-normal lifestyle, employing advanced data science and technology to revolutionize banking interactions. The initiative incorporates digital solutions into processes and activities, unifying omni-channel approaches for optimized customer convenience. This customer-centric approach, coupled with innovative tools, offers an unparalleled blend of human-tech collaboration, setting a new benchmark in customer experience.
Best in Future of Customer Experience | eOrdering Chatbot by Chia Tai Company Limited
Chia Tai Company embraces the digital wave in agriculture through their eOrdering Chatbot project. This innovative initiative establishes new business channels and strategic partnerships, leveraging chatbots to offer 24x7 availability and personalized responses, thus revolutionizing customer engagement in the agriculture industry. It stands as a beacon of efficiency, data collection, and lead generation, preparing Chia Tai for a future of expansive growth.
Best in Future of Industry Ecosystems | Transforming Industry Ecosystems through Innovation and Collaboration by The 1 Central Company Limited
The 1 Central Company Limited showcases an exemplary industry ecosystem, leveraging 17 years of experience to innovate and collaborate. Through business solutions and data insights, it continually enhances its offerings, blending physical and digital products seamlessly. This dynamic approach elevates customer experience, fostering loyalty and differentiating The 1 as a frontrunner in digital lifestyle platforms, driving remarkable growth and customer satisfaction.
Best in Future of Intelligence | AI-Driven Procurement Platform by Asset World Corporation
Asset World Corporation's AI-Driven Procurement Platform heralds a new era in operational efficiency. By employing AI and data lake technology, it facilitates bulk purchases across their 19 hotels, streamlining supplier negotiations and contract management. This groundbreaking platform predicts demand patterns and identifies cost-saving opportunities, enhancing business agility and fostering better supplier relationships, setting a new benchmark in the hospitality industry.
Best in Future of Work | Central Career Metaverse: Ultimate Candidate Experience for the Next-Gen Talent by Central Retail Corporation Public Company Limited
Central Retail's Career Metaverse transforms recruitment, blending the offline and online realms to offer an innovative and immersive recruiting experience. The platform, complying with international PDPA standards, witnessed a significant surge in traffic and unique applications. This initiative represents a dynamic approach to recruitment, adapting swiftly to market fluctuations and fostering a rich, diverse, and inclusive talent pool.
Special Award for Digital Innovation| Real-Time Hyperpersonalization Marketing Platform by Siam Commercial Bank
Siam Commercial Bank's Real-Time Hyperpersonalization Marketing Platform leverages AI and Machine Learning to craft personalized communications for customers. Analyzing activities across digital channels, it creates tailored product offerings and promotions, skyrocketing conversion and response rates. This data-driven approach has significantly improved business performance, spotlighting SCB as a trailblazer in data analytics and marketing automation in the banking sector.
Special Award for Digital Native Business| AI-Powered Digital Lending Platform FINNIX by MONIX Co., Ltd.
MONIX's FINNIX, a 100% digital lending platform, utilizes AI and Machine Learning to offer a seamless lending experience. This innovation, through the F.I.R.E Ecosystem strategy, enables financial inclusivity, creating job opportunities and offering loans to underbanked individuals. With over 19 billion Baht disbursed and a low nonperforming loan rate, FINNIX stands as a beacon of empowerment in the digital lending sector.
All country winners qualify for the Asia/Pacific Japan competition, where a panel of judges comprised of IDC worldwide analysts, industry thought leaders, and members of the academia will determine the regional winners. These winners will be announced during IDC's Future Enterprise Summit and Awards at the Suntec Singapore Convention and Exhibition Centre on 31 October 2023.
"2023 is an amazing year for future-forward organizations in Thailand. The digital initiatives implemented by the nominees, finalists, and winners are proof of the Thai organizations' commitment ensuring customer centricity as their core business strategy. Furthermore, IDC is also excited to note an unparalleled elevation in the quality of entries, reflecting the rise in digital innovation initiatives across the Asia/Pacific region. This underscores the growing digital maturity, as an increasing number of Future Enterprises take bold steps, embracing emerging technologies to enhance resilience, ignite growth and effectively participate in the digital business era," ends Sivalingam.
Watch this lookback video on the 2022 IDC Future Enterprise Awards. For more information about FEA, contact Fenny Tjandradinata at ftjandradinata@idc.com. For media inquiries, contact Michael de la Cruz at mdelacruz@idc.com  or Miguel Carreon at mcarreon@idc.com.
-Ends-
About IDC
International Data Corporation (IDC) is the premier global provider of market intelligence, advisory services, and events for the information technology, telecommunications, and consumer technology markets. With more than 1,300 analysts worldwide, IDC offers global, regional, and local expertise on technology and industry opportunities and trends in over 110 countries. IDC's analysis and insight helps IT professionals, business executives, and the investment community to make fact-based technology decisions and to achieve their key business objectives. Founded in 1964, IDC is a wholly-owned subsidiary of International Data Group (IDG), the world's leading tech media, data and marketing services company. To learn more about IDC, please visit www.idc.com. Follow IDC on Twitter at @IDCAP and LinkedIn. Subscribe to the IDC Blog for industry news and insights.
Coverage