Current:

Indonesian Winners for IDC's 2023 Future Enterprise Awards Announced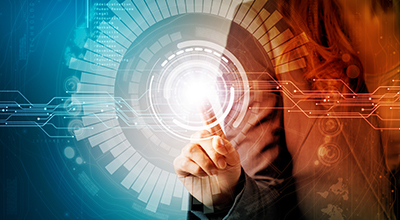 Publication date: 22 Oct 2023
Indonesian Winners for IDC's 2023 Future Enterprise Awards Announced
Contact
For more information, contact:
JAKARTA, INDONESIA, 23 October 2023 – In its 7th IDC Future Enterprise Awards (FEA), International Data Corporation recognized six of Indonesia's outstanding innovators. Vikram Sinha of Indosat Ooredoo Hutchison won CEO of the Year, while Setiaji of the Indonesian Ministry of Health, Digital Transformation Office won CIO/CDO of the Year. The other winners were Telekomsel, PT Bank Rakyat Indonesia, and PT Tripatra Engineers and Constructors.
"As the world grapples with unprecedented challenges from recession, social upheavals, and the aftermath of COVID-19, we're witnessing Indonesia organization transitioning from the era of Digital Transformation to the Digital Business. As we spotlight Digital Native Businesses leading this significant shift, it's clear that the road to becoming a Future Enterprise demands holistic digital prowess – from harnessing digital talent and enhancing customer experiences to solidifying industry ecosystems and driving tangible outcomes," says James Sivalingam, Sr. Program Manager, IDC Asia/Pacific
Digital Transformation has morphed into the Digital Business era amid global economic and social challenges, pushing enterprises to scale new, sustainable digital business models. The IDC Future Enterprise Awards, with over 500+ winners from 5,000+ nominations in the past six years, recognize the pioneers of this new era, especially those with a digital-first approach and tech-driven operating models.
Following a two-phased approach, each nomination is evaluated by IDC analysts, with country winners then qualifying for a regional competition judged by a panel of international experts. The following are the best out of all the nominations received from Indonesia:
CEO of the Year | Vikram Sinha, Indosat Ooredoo Hutchison
Vikram Sinha, CEO of Indosat, is spearheading the company's transformation into a leading technology company, offering world-class digital experiences and empowering Indonesia through innovative initiatives and a commitment to serving all stakeholders with excellence and innovation.
CIO/CDO of the Year | Setiaji, The Indonesian Ministry of Health, Digital Transformation Office
Under Setiaji's leadership, the SATUSEHAT ecosystem is transforming healthcare services in Indonesia, offering standardized, integrated services through various digital platforms, marking a significant stride in the digital health transformation journey in Indonesia.
Best in Future of Customer Experience | DigiPOS Aja! for Live by PT Telekomunikasi Selular (Telkomsel)
Telkomsel leads the Indonesian telco market with their cloud-based DigiPOS Aja! app, enhancing user experience through seamless mobile and digital services. This strategic move forms a part of Telkomsel's aim to establish themselves as a trusted provider in the evolving digital landscape, offering convenience and growth avenues for telco businesses.
Best in Future of Intelligence | Harnessing BRIBRAIN to Enhance the Effectiveness and Efficiency of BRI's Marketing Agents by PT Bank Rakyat Indonesia Tbk
PT Bank Rakyat Indonesia utilizes advanced analytics to bolster the productivity and effectiveness of its marketing agents. The BRIBRAIN system has already seen success, improving agent quality, increasing productivity, and enhancing customer acquisition through targeted, data-driven initiatives, substantially contributing to the bank's growth and reputation.
Best in Future of Operations | TRIPATRA LPMS BMBQ APPS by PT Tripatra Engineers and Constructors
TRIPATRA revolutionizes the engineering project execution process with the AI- and RPA-based LPMS BMBQ APPS, drastically reducing time and operational inefficiency in generating bill of materials and quantities, showcasing innovation and efficiency in the technical data management sector.
Special Award for Digital Innovation| Tripatra LPMS Risk Management System by PT Tripatra Engineers and Constructors
Tripatra stands at the forefront of industry digital transformation with its LPMS Risk Management System, a dynamic tool that streamlines risk management processes and facilitates informed decision-making, promising a transformative approach to project risk management.
All country winners qualify for the Asia/Pacific Japan competition, where a panel of judges comprised of IDC worldwide analysts, industry thought leaders, and members of the academia will determine the regional winners. These winners will be announced during IDC's Future Enterprise Summit and Awards at the Suntec Singapore Convention and Exhibition Centre on 31 October 2023.
"The nominees, finalists, and winners are proof of the increasing digital maturity in Indonesia despite global challenges and regional shocks business had to absorb. We're thrilled to observe an unparalleled elevation in the quality of entries, reflecting the surge in digital innovation in the country and across Southeast Asia. This serves as a testament to the burgeoning digital maturity, with a rising number of digital-first pioneers making strides, embracing state-of-the-art technologies to foster resilience and catalyze growth in these transformative times," ends Sivalingam.
Watch this lookback video on the 2022 IDC Future Enterprise Awards. For more information about FEA, contact Fenny Tjandradinata at ftjandradinata@idc.com. For media inquiries, contact Michael de la Cruz at mdelacruz@idc.com  or Miguel Carreon at mcarreon@idc.com.
-Ends-
About IDC
International Data Corporation (IDC) is the premier global provider of market intelligence, advisory services, and events for the information technology, telecommunications, and consumer technology markets. With more than 1,300 analysts worldwide, IDC offers global, regional, and local expertise on technology and industry opportunities and trends in over 110 countries. IDC's analysis and insight helps IT professionals, business executives, and the investment community to make fact-based technology decisions and to achieve their key business objectives. Founded in 1964, IDC is a wholly-owned subsidiary of International Data Group (IDG), the world's leading tech media, data and marketing services company. To learn more about IDC, please visit www.idc.com. Follow IDC on Twitter at @IDCAP and LinkedIn. Subscribe to the IDC Blog for industry news and insights.
Coverage