Current:

IDC expects AI to be critical in learning and education as the devices market exceeds $150 billion by 2027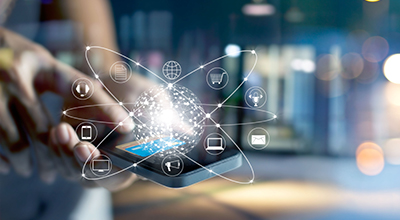 Publication date: 04 Sep 2023
IDC expects AI to be critical in learning and education as the devices market exceeds $150 billion by 2027
Contact
For more information, contact:
Beijing, August 22, 2023 —— The shipments of smart devices in learning and education has grown together with their capability, applicability and value. The ecosystem now plays an increasingly important role in the market development with improved interoperability and user experience so that devices are working together for mutual benefits. New user scenarios are now more often associated with an associated ecosystem development.
Therefore, to better understand the smart device market, IDC has divided the usage scenarios into six "smart life" scenario groups: leisure and entertainment, mobile office, learning and education, fitness and health, smart home, and smart mobility.
As the summer vacation ends, the new education semester will bring more focus on new scenarios in education that are enabled by smart devices and associated ecosystem developments.
Review of sales for key devices in learning and education in Summer 2023
The device sales total in the month of July (including tablets, children's smart watches and PCs) was higher than the monthly average over the first half of 2023. However, we have seen sale trends vary strongly by product as they follow very different product development cycles.
1) Smart Tutoring Tablets is a popular and rapidly developing category in the education and learning devices market with new players still joining. In the first half of 2023, 2.19 million units were shipped to the learning and education market - an increase of 37% over last year; In July 2023, 410 thousand units were shipped - an increase of 49% over July 2022.
2) Kid's smartwatch sales for children were stable with sales in the first half of 2023 at 6.88 million units, up 1% from 2022. Demand is supported by an increase in children's outdoor activities but is still recovering. Sales in July 2023 were down 3% from July last year at 1.6 million units, with more demand expected in August as new products are released.
3) K12 and College PCs recorded historically high sales during the pandemic, such that shipments in the following first half of 2023 dropped by 26% at 5 million units; In July 2023, this significantly recovered, with sales down only 12% YoY at 1.04 million units.
Five key sales highlights in the education and learning market over the Summer:
1) The Chinese lifestyle-sharing platform Xiaohongshu, increased sales with a new closed-loop grass-roots live broadcasting solution;
2) Summer promotions drove sales in the recycling end of the second-hand market and second-hand platforms also tried summer sales;
3) The E-commerce platforms that support student identity authentication has improved the efficiency of sales to their members;
4) Consumer choice has been improved with promotions that integrated the devices across areas such as entertainment and fitness;
5) Summer promotions are demonstrating an increased convergence of online and offline channels, such as in experiential retail and short-term leases for temporary tenants.
Market size forecasting for Education and Learning Scenarios and the ecosystem
According to IDC, the market size for devices used in education and learning scenarios reached US$110.2 billion in 2023, a year-on-year increase of 4.2%. It is expected to grow by 9.6% year-on-year in 2024, and the market size will exceed $150 billion by 2027.
In education and learning, there are many hardware manufacturers that work with different types of software and service providers, including AI solution providers and cloud service providers.
The developing trends of smart devices in education and learning
The devices are increasing their value-add to education and moving towards personalization
The market size and per capita expenditure has increased as devices and services have improved functionality, personalization and widened their value-add.
Technological breakthroughs in devices for education are intensifying
From the rise of the Internet to the application of AI, new technology has brought about product category expansion and stronger growth across the learning and education market. According to IDC statistics, shipments of products to be used in learning and education reached 99.3 million units in 2023 and are expected to exceed 100 million units in 2024. In addition, it is estimated that by 2027, more than 90% of these devices will be equipped with AI-enhanced functionality.
The development trends of devices in learning and education will be associated with: AI, security, health factors and content resources:
1) AI has become one of the core differentiators in personalization and value-add;
2) Endpoint security will expand across content security, information security, user safety etc.
3) Health-related functions have become an important upgrade direction, using sensors and other technical advances to protect eyes, correct posture, encourage regular exercise, monitor sleep, etc.
4) Increased content drives the creation of ecosystems and is an important differentiator, that especially attracts parents.
Sophie Pan, Assistant Research Director at IDC China, believes that despite the age of the market for smart devices in education, it will remain strong for many more years with new suppliers joining the ecosystem to meet changing user's needs. We will also see a growing space for innovation and improvement of smart devices used in learning and education due to new technology being easy to put into application; high market segmentation; and user's needs changing from one generation to the next whilst their remains stable within-generation demand.
Generative and Large Language Model AI will continue to be a catalyst for the development of smart devices in education, specifically towards greater personalization and value-add.
- END –
About IDC Tracker
IDC Tracker products provide accurate and timely market size, vendor share, and forecasts for hundreds of technology markets from more than 100 countries around the globe. Using proprietary tools and research processes, IDC's Trackers are updated on a semiannual, quarterly, and monthly basis. Tracker results are delivered to clients in user-friendly excel deliverables and on-line query tools.
About IDC
International Data Corporation (IDC) is the premier global provider of market intelligence, advisory services, and events for the information technology, telecommunications, and consumer technology markets. With more than 1,300 analysts worldwide, IDC offers global, regional, and local expertise on technology and industry opportunities and trends in over 110 countries. IDC's analysis and insight helps IT professionals, business executives, and the investment community to make fact-based technology decisions and to achieve their key business objectives. Founded in 1964, IDC is a subsidiary of IDG, the world's leading technology media, research, and events company. To learn more about IDC, please visit www.idc.com. Follow IDC on Twitter at @IDC
-# # # -
For enquiries, please contact:
Frank Wang
Vice President, IDC China
Phone: (+86-10) 5889 1588
Email: frankwang@idc.com
Maggie Xie
Marketing, IDC China
Phone: (+86-10) 5889 1558
Email: mxie@idc.com
For more information on IDC's research and ICT market insights, follow us on WeChat:
Coverage