Current:

IDC's Upcoming CISO Roundtable in Dubai to Feature Opening Address from the Head of the UAE Cybersecurity Council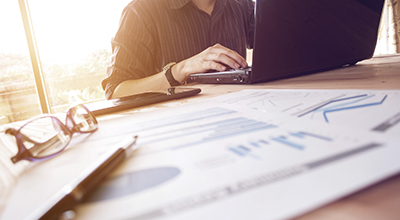 13 Apr 2023
IDC's Upcoming CISO Roundtable in Dubai to Feature Opening Address from the Head of the UAE Cybersecurity Council
Dubai – In a rapidly evolving threat landscape punctuated by relentless threat actors, International Data Corporation (IDC) is delighted to announce it will be hosting the region's foremost security experts at the Waldorf Astoria Dubai Palm Jumeirah on May 16 for the IDC UAE CISO Roundtable 2023. The event will feature an opening address from H.E. Dr. Mohamed Hamad Al Kuwaiti, head of the UAE Cybersecurity Council.
"In today's age of asymmetric cybersecurity warfare, cybercriminals have the advantage of initiating threats based on their own plans while organizations play defense," says Shilpi Handa, IDC's associate research director for security in the Middle East, Türkiye, and Africa, who will present a keynote titled 'Shaping Security Strategies for the Digital-First Organization'. "Today's security heads must play a multidimensional role that extends beyond maintaining security to encompass evolving business and digital concerns. It is critical that they collaborate closely with their fellow C-suite executives to proactively detect and mitigate cyberthreats and keep their organizations safe."
IDC's latest research shows that cybersecurity metrics are now the number-one KPIs for measuring the performance of IT teams in the Middle East, Türkiye, and Africa, and we forecast that annual spending on cybersecurity across the region will top $5 billion by next year. In the UAE, CISOs from both the public and private sectors face incredible challenges, with their organizations demanding best-in-class security as well as the agility and speed to make informed decisions that balance enterprise-related risks and benefits.
The IDC UAE CISO Roundtable 2023 will explore these challenges in detail, offering essential guidance on how organizations can leverage innovative technologies to surpass the sophistication of bad actors and safeguard themselves from outside threats. A team of IDC analysts will be joined by respected global and regional experts as they discuss strategies for integrating dependable security practices into corporate cultures and explain how the near-universal adoption of remote and hybrid work practices has impacted the role of the modern CISO.
The agenda will incorporate a number of fascinating panel discussions on a diverse range of topics, including the need to build digital trust, enable cybersecurity resilience, and secure an increasingly distributed workforce. These exclusive sessions will showcase first-hand insights from some of the UAE's most respected security thought leaders, including:
• Ahmad Darwish Ali, Director of Cybersecurity & Innovation, Nakheel
• Vikalp Shrivastava, Vice President of Information Security & Technology, Kerzner International
• Somnath Sarkar, Group CISO, Mashreq Bank
• Hariprasad Chede, CISO, National Bank of Fujairah
• Noora Malallah Al Qubaisi, CISO, Abu Dhabi Monitoring & Control Center
• Adel Al Hosani, CISO, Dubai Customs
• Laila Bin Hareb Al Meheiri, Founder & CEO, Alive Group
• Parthasarathy Pillairkulam, EVP & CISO of a leading bank in MENA
The IDC UAE CISO Roundtable 2023 is supported by the UAE Cybersecurity Council, the Dubai Electronic Security Center, and Digital Dubai, as well as a number of other valued partners, including Cisco, TXOne, Kaspersky, and VMware as Platinum Partners and Randori, Vectra AI, and Entrust as Gold Partners. To learn more about the IDC UAE CISO Roundtable 2023, please click here   or contact Sheila Manek at smanek@idc.com   / +971 4 446 3154.
Coverage
Companies Covered
Alive Group, TXOne Networks Inc., Nakheel PJSC , Randori Inc., Entrust Corporation, VMware, Inc., Kerzner International Ltd., Cisco Systems Inc., Mashreqbank PSC, Kaspersky, United Arab Emirates Monitoring & Control Center, Vectra AI Inc., National Bank of Fujairah P.S.C., Dubai Customs
Regions Covered
Topics Covered
Secure content and threat management, Vulnerability management