Current:

Finalists Named in IDC Government Insights' Sixth Annual Smart Cities North America Awards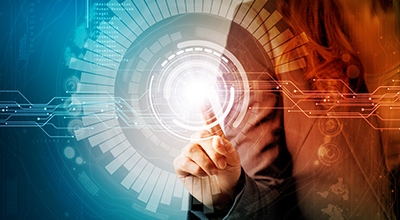 Publication date: 20 Mar 2023
Finalists Named in IDC Government Insights' Sixth Annual Smart Cities North America Awards
Contact
For more information, contact:
42 municipalities recognized for success in leveraging emerging technology and innovation to support Smart City initiatives
NEEDHAM, Mass., March 20, 2023 – IDC Government Insights named finalists this week in the sixth annual Smart Cities North America Awards (SCNAA). The awards were designed to recognize the progress North American municipalities have made in executing Smart Cities projects, as well as provide a forum for sharing best practices to help accelerate Smart City development in the region. Finalists include cities, states, counties, and universities.
As the next step in the awards process, IDC invites the public to vote on the named finalists at http://bit.ly/3JKtpvn. Voting will be open through March 31st. Winners will be honored at Smart Cities Connect being held May 16-18 in Denver, Colorado. To learn more about the event, please visit https://spring.smartcitiesconnect.org.
Finalists in the SCNAA illustrate best practice examples of how forward-thinking municipalities and regional governments are effectively leveraging technology and innovation to offer new services and economic opportunities and to meet the needs and expectations of residents, visitors, and businesses. 42 municipalities, states, and educational institutions are recognized for unprecedented progress in creating and sustaining smart city projects across the following 14 categories:
1. Administration (e.g., Back Office, Digital Legislating)
Government for the People Through Digital Engagement - Corona, CA
Keeping City Services Running Through the Pandemic by Implementing Cloud-Based VDI - Corona, CA
GIS-Based Community Investment Plan Tool - Normal, IL
2. Civic Engagement (e.g., Open Data, City Portals, 311 apps)
The Art of Modern Analytics - The State of Maine
Long Beach Collaboratory (LB Co-Lab) - Long Beach, CA
Smart Water Conservation Application - Scottsdale, AZ
3. Data-Driven Policing (e.g., Real-time Crime Centers, Officer Wearables, Video Analytics)
Scottsdale GIS App for the World's Premier Golf Event - Scottsdale, AZ
San Mateo County Sheriff's Office - San Mateo County, CA
City Manager's Performance Dashboard and Open Data Initiative - Phoenix, AZ
NTT DATA Smart Solutions/City of Las Vegas Smart City Deployment - Las Vegas, NV
4. Next-Generation Emergency Services (e.g., Next Gen 911, Early Warning Systems)
City of Syracuse Department of Public Works - Syracuse, NY
San Bernardino County Fire Protection District - San Bernardino County, CA
Enabling Enhanced Interoperability for First Responders - Irving, TX
5. Digital Equity and Accessibility (e.g., Public WiFi, Accessibility Services, ADA Compliance)
Connected Dallas Digital Ambassador Program - Dallas, TX
Phoenix Sky Harbor Accessibility Innovations for Visually and Hearing Impaired - Phoenix, AZ
Boston's Long-Term Device Lending Program - Boston, MA
6. Economic Development, Tourism, Arts, Libraries, Culture, Open Spaces (e.g., Connected Museums, Event Management, Digital Currencies, Augmented Reality Tourism)
Scaling Digital Equity Infrastructure Statewide through Hyper-Local Partnerships - State of Tennessee
City Street of the Future Defines Blueprint for U.S. Smart Cities - Peachtree Corners, GA
Cyber Safe Livermore Initiative - Livermore, CA
7. Education (e.g., Smart Campus, Smart Classrooms, Virtual Offerings, Online and Remote Services)
A Blueprint for Building a Community of Student Advocacy Services to Address Mental Health on Campus - San Antonio, TX - Alamo Colleges District
Creation (Video) Studio - Pomona, CA - Cal Poly Pomona
Citywide Classroom South Bend - South Bend, IN
8. Public Health and Social Services (e.g., Addiction Monitoring and Prevention, Predictive Disease Management, Humanitarian Services)
The Orchard Knob Collaborative: A Multistakeholder Approach to Equitable Smart City Neighborhoods - Chattanooga, TN
ETHAN (Emergency Telehealth and Transport) - Houston, TX
Long Beach Recovery Dashboard - Long Beach, CA
9. Smart Buildings (e.g., Capacity Planning, Return-to-Work Programs, Sustainability and Security Systems)
The LoRa Network - Cary, NC
Solid Waste Management Rubicon Project - Houston, TX
10. Smart Water (e.g., Water Conservation and Management, Smart Metering, Waste Reduction Efforts)
Using Smart Technology to Put Affordability, Sustainability, and Customer Service First - San Antonio Water System
The LoRa Network - Cary, NC
Prioritizing Lead Service Line Replacement (LSLR) Projects by Children's Actual Exposure - Malden, MA
11. Sustainable Infrastructure (e.g., Smart Lighting, Waste Collection, Environmental Monitoring, Resiliency)
Accelerating Climate Resilience with Data Science - Virginia Beach, VA
Air Quality and You (AQ&U) - Salt Lake City/Salt Lake County, UT
Transit Powered by the Sun: SEPTA's Elk Hill Solar Farm - Southeastern Pennsylvania Transportation Authority
12. Transportation (e.g., Connected & Autonomous Vehicles, Public Transit, Ride-Hailing/Ride-Sharing, Electric Vehicles, Universal Mobility)
The Digital Twin of New York City - New York, NY - Columbia University
City of Fort Lauderdale - Fort Lauderdale, FL
Connected Colorado Challenge - The State of Colorado
13. Transportation Infrastructure (e.g., Parking, Transit Hubs; Traffic Management and Equipment for Connected and/or Autonomous Vehicles, EV Charging Infrastructure)
Smart Loading Zone Pilot Project - Philadelphia, PA
Raleigh Traffic goSmart - Raleigh, NC
End-to-End Digital Transformation in Road Maintenance Using CityROVER AI Smart Cameras and Digital Work Management - Durham, Ontario
14. Urban Planning and Land Use (e.g., Permitting, Licensing, Inspection & Zoning, Digital Twins, Community Resiliency)
"Smart" as a Pillar to Markham Centre Secondary Plan - Markham, Ontario
ShapePHX Permitting & Inspection Transformation - Phoenix, AZ
Smart Data Management Platform - Colorado Springs, CO
"As we emerge from the COVID crisis, there is pent-up demand among state and local governments as well as educational institutions to modernize services and leverage emerging technologies to adapt to new expectations and the new hybrid and remote environment," said Ruthbea Yesner, vice president, IDC Government Insights, Education and Smart Cities and Communities Strategies. "In the U.S., there are many decisions to make regarding tech policy, more funding opportunities, and managing the employee and consumer experience. This year's SCNAA award finalists showcase how technology can support new and better services in light of current challenges."
For additional information about these awards or to speak with Ruthbea Yesner, please contact Sarah Murray at 781-378-2674 or sarah@attunecommunications.com.
About IDC Government Insights
IDC Government Insights assists government policy, program, and IT leaders, as well as the suppliers who serve them, in making more effective technology decisions by providing accurate, timely, and insightful fact-based research and consulting services. Staffed by senior analysts with decades of government and IT industry experience, our global research analyzes and advises on business and technology issues facing the Federal/Central and local/provincial Governments. International Data Corporation (IDC) is the premier global provider of market intelligence, advisory services, and events for the information technology market. IDC is a subsidiary of IDG, the world's leading technology, media, research, and events company. For more information, please visit www.idc-gi.com or email info@idc-gi.com.
Coverage