Current:

Sempre più data-centrico il futuro delle applicazioni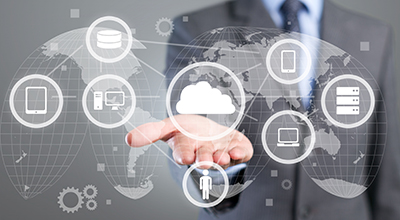 03 May 2023
Sempre più data-centrico il futuro delle applicazioni
MILANO, 5 maggio 2023 – Dato il volume dei processi di trasformazione digitale in atto tra le aziende di tutto il mondo, l'urgenza di adottare una moderna piattaforma applicativa aumenta giorno dopo giorno. La possibilità di creare applicazioni basate su tecnologie cloud consente infatti alle imprese di reagire rapidamente alle richieste dei clienti e di continuare a sviluppare iniziative di innovazione.
Entro il 2024, IDC prevede che la maggior parte delle applicazioni legacy sarà oggetto di un qualche investimento per la modernizzazione, con i servizi cloud che saranno utilizzati dal 65% delle applicazioni per estendere le funzionalità o sostituire codice inefficiente. Entro il 2025, poi, oltre un quarto delle applicazioni cloud-based o cloud-native utilizzerà un'architettura incentrata sui dati anziché sul codice, consentendo una migliore interoperabilità, automazione e agilità aziendale.
Il passaggio a questo nuovo modello determinerà l'evoluzione a lungo termine delle funzionalità delle applicazioni, sancendo la centralità dei dati nella logica delle architetture cloud. Ciò consentirà da una parte di sviluppare ulteriormente la specializzazione delle soluzioni in base ai verticali di riferimento del business aziendale, dall'altra di introdurre nuovi livelli di automazione, flessibilità e intelligenza, aumentando l'osservabilità dei processi digitali, la sicurezza e migliorando l'efficienza produttiva.
Questo scenario sarà al centro di uno speciale evento organizzato da IDC insieme ad Amazon Web Services (AWS) e ai suoi partner Dynatrace, Fortinet, Infor, Red Hat e Veeam Software al Teatro Gerolamo di Milano il 23 maggio 2023.
Condotto da Fabio Rizzotto, VP, Europe South Lead, Consulting and Custom Solutions, di IDC e da Sergio Patano, Associate Director, Consulting and Custom Solutions, di IDC Italia, l'incontro vedrà svilupparsi durante la mattina gli interventi di AWS e dei cinque partner, per poi concludersi con una panel discussion e la presentazione di una testimonianza aziendale.
Ulteriori informazioni sull'evento, intitolato "Sinergy-driven Innovation - Sviluppare innovazione ed efficienza attraverso l'interoperabilità cloud", sono disponibili a questo link.
Coverage
Companies Covered
Infor Inc., Amazon Web Services Inc., Fortinet, Inc., Red Hat, Inc., Dynatrace LLC, Veeam Software AG
Regions Covered
Topics Covered
Application development software, Cloud-based partners, DevOps, Digital transformation