Current:

European Artificial Intelligence Market Driven by the Need for More Efficient Operations and Enhanced Security, Says IDC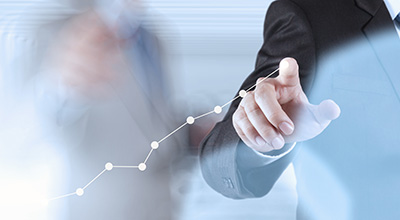 17 Mar 2023
European Artificial Intelligence Market Driven by the Need for More Efficient Operations and Enhanced Security, Says IDC
MILAN, March 20, 2023 — The new Worldwide Artificial Intelligence Spending Guide (V1 2023) published by International Data Corporation (IDC) shows that artificial intelligence (AI) spending in Europe will reach $33.2 billion in 2023, representing 20% of the worldwide AI market. This is despite the current economic and political challenges, the war in Ukraine, rising inflation, IT budget cuts, and the layoffs announced by even the biggest tech companies.
AI spending in Europe will post a compound annual growth rate (CAGR) of 29.6% between 2021 and 2026, compared with the worldwide CAGR of 27.0%. Growth in Europe is being driven by Western and Central and Eastern Europe, with spending expected to reach more than $70 billion in 2026. Overall AI market growth will mainly be driven by software, which will represent nearly two-thirds of total spending in 2023.
"Companies recognize the business benefits they can gain from AI adoption, which include improvements to business operations, process optimization, efficiency, resilience, and decision making," says Carla La Croce, research manager for IDC Customer Insights and Analysis.
Banking, retail, and manufacturing (discrete and process) are the biggest spenders on AI, followed by professional services. Together, these industries will account for more than half (55.5%) of total European AI market spending in 2023.
The need for enhanced security is highlighted by the two biggest use cases in Europe — augmented threat intelligence and prevention systems and fraud analysis and investigation — which are common not only to financial services industries (such as banking and insurance), but also to the public sector and more threat-exposed industries such as telecommunications, utilities, and transportation.
In banking, security is driving the adoption of AI solutions for fraud analysis and investigation as well as augmented threat intelligence and prevention systems. In retail, customer services are at the center of AI investments. Professional services organizations will invest the most in IT optimization to improve agility and enhance operational efficiency.
"European AI investments have proved resilient to disruptions, including the ongoing war in Ukraine," says La Croce. "Industries are looking for use cases to enhance their security systems, guarantee operational efficiency, and provide high-quality services to customers."
About IDC's Worldwide Artificial Intelligence Spending Guide
IDC's Worldwide Artificial Intelligence Spending Guide (V1 2023) sizes spending for technologies that analyze, organize, access, and provide advisory services based on a range of unstructured information. It quantifies the AI opportunity by providing data for 36 use cases across 19 industries in nine regions and 32 countries. Data is also available for the related hardware, software, and services categories.
Taxonomy Note
IDC's Worldwide Artificial Intelligence Spending Guide uses a precise definition of what constitutes an AI application in which the application must have an AI component that is crucial to the application — without this AI component the application will not function. This distinction enables the guide to focus on those software applications that are strongly AI centric. In comparison, IDC's Worldwide Semiannual Artificial Intelligence Tracker uses a broad definition of AI applications that includes both AI-centric applications and applications where the AI component is non-centric, or not fundamental, to the application. In other words, the application will function without the inclusion of the AI component. This enables the inclusion of vendors that have incorporated AI capabilities into their software, but where the applications are not exclusively used for AI functions only.
About IDC Spending Guides
IDC's Spending Guides provide a granular view of key technology markets from a regional, vertical industry, use case, buyer, and technology perspective. They are delivered via pivot table format or custom query tool, enabling the user to easily extract meaningful information about each market by viewing data trends and relationships.
Click here to learn about IDC's full suite of data products and how you can leverage them to grow your business.
About IDC
International Data Corporation (IDC) is the premier global provider of market intelligence, advisory services, and events for the information technology, telecommunications, and consumer technology markets. With more than 1,300 analysts worldwide, IDC offers global, regional, and local expertise on technology, IT benchmarking and sourcing, and industry opportunities and trends in over 110 countries. IDC's analysis and insight help IT professionals, business executives, and the investment community to make fact-based technology decisions and to achieve their key business objectives. Founded in 1964, IDC is a wholly owned subsidiary of International Data Group (IDG), the world's leading tech media, data, and marketing services company. To learn more about IDC, please visit www.idc.com. Follow IDC on Twitter at @IDC and LinkedIn. Subscribe to the IDC Blog for industry news and insights.
Coverage