Current:

Asia/Pacific* Internet of Things Spending to Reach $435 Billion in 2027, Says IDC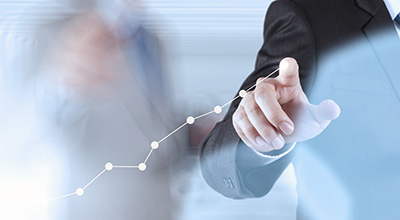 Publication date: 31 Jul 2023
Asia/Pacific* Internet of Things Spending to Reach $435 Billion in 2027, Says IDC
Contact
For more information, contact:
SINGAPORE, July 31, 2023 – Asia/Pacific* spending on the Internet of Things (IoT) is forecasted to be $277.5 billion in 2023, an increase of 11% over 2022, according to IDC's latest Worldwide Semiannual Internet of Things Spending Guide. Rising demand for remote operations, supply chain efficiency, deployment of commercial 5G, and increasing digital footprint are driving IoT adoption in the region. IoT investments are expected to reach $435 billion in 2027, growing at a compound annual growth rate (CAGR) of 11.7% between 2023 and 2027.
"IoT connectivity technology both fixed and wireless continues to improve and play an increasingly important role in IoT adoption. Power-saving IoT devices built with 5G enhanced Machine Type Communications technologies such as 5G Reduced Capacity (RedCap) will start to be introduced into the market to gradually replace LTE Cat 3/4 devices. The result will be more video-enabled endpoints and advanced analytics. 5G Non-Terrestrial Network satellite connectivity is expected to be introduced to the market during the forecast period further extending the reach of IoT to remote areas", says Bill Rojas, Adjunct Research Director for IDC Asia/Pacific.  "Use cases include disaster recovery and response, oil & gas, mining and resources monitoring. 5G-enabled mobile private networks in manufacturing, transportation and utilities will take advantage of mid-band and mmWave IoT device connectivity enabling 4K video cameras and ultra-low latency for automated mobile robots. Fiber connected smart sensors for many applications including monitoring of bridges and highways, and control of smart elevators, traffic lights, and street lights are starting to gain traction and be combined with wireless technologies to provide  robust scalable solutions", he added.
Discrete and Process Manufacturing will see the largest investment in IoT solutions in 2023 and throughout the forecast period, accounting for more than one-third of all IoT spending in the region. State/Local Government and Professional Services are the following largest industries in terms of IoT spending. The potential to improve the quality, efficacy, and customer experience of their products and services is what motivates these organizations to invest in IoT. State/Local Government and Telecommunications will deliver the fastest spending growth over the five-year forecast with CAGRs of 15.1% and 14% respectively.
IoT use cases that see the highest spending in 2023 are Manufacturing Operations, Production Asset Management, Supply Chain Resilience, Inventory Intelligence and Public Safety and Emergency Response which follows similar growth patterns as the host industries. Together these use-cases will make more than one-third of the overall IoT spending in the region. The use cases that will experience the fastest spending growth represent the diverse application of IoT technologies – Electric Vehicle Charging, Next Generation Loss Prevention and Agriculture Field Monitoring
"Organizations are more focused on data-driven operations to address specific business goals and customer challenges, and investing in the IoT ecosystem is crucial. The majority of the enterprises indicated in an IDC survey that they are collecting or plan to collect biometric, video, and transactional data to achieve the above goals", says Sharad Kotagi, Market Analyst at IDC IT Spending Guides, Customer Insights & Analysis.
From a technology perspective, in 2023, the largest portion of spending is expected to remain in the services category, representing roughly 40% of the overall IoT spending in the region. The emphasis on IT/OT convergence as organizations build cross-functional IoT centers of excellence has increased their reliance on system integrators and other outsourcing partners. The hardware market for IoT will be the second-largest technology group in 2023, primarily driven by purchases of modules and sensors. The software will be the fastest-growing technology category with a five-year CAGR of 13% with a focus on application and analytics software purchases. Connectivity spending will grow at 7.6% CAGR during the forecast period and will account for 7.9% of the total spending in 2027.
China (PRC) - continues to hold the largest share, with more than 60% in 2023, followed by South Korea and India. Countries with the fastest IoT spending in 2023 are China, Singapore, and Hong Kong. The advent of Smart Factories and Industry 4.0, along with government-led IoT programs and policies, has sped up IoT adoption across the Asia Pacific* nations.
The Worldwide Internet of Things Spending Guide V1 2023) forecasts IoT spending for 18 technology categories and 70 named use cases (87 including sub-use cases) across 19 industries in nine regions and 53 countries. The spending guide also includes an IoT connectivity forecast for cellular, Low-Power Wide Area Networks, and other connectivity (e.g. wired, satellite). This provides tech buyers and providers with a tool to understand how the plethora of IoT use cases call for multiple connectivity types, driven by different expectations in terms of latency, bandwidth, and data frequency.
*Asia/Pacific excluding Japan
-Ends-
About IDC Spending Guides
IDC's Spending Guides provide a granular view of key technology markets from a regional, vertical industry, use case, buyer, and technology perspective. The spending guides are delivered via pivot table format or custom query tool, allowing the user to easily extract meaningful information about each market by viewing data trends and relationships.
For more information about IDC's Spending Guides, please contact Vinay Gupta at vgupta@idc.com
About IDC
International Data Corporation (IDC) is the premier global provider of market intelligence, advisory services, and events for the information technology, telecommunications, and consumer technology markets. With more than 1,100 analysts worldwide, IDC offers global, regional, and local expertise on technology, IT benchmarking and sourcing, and industry opportunities and trends in over 110 countries. IDC's analysis and insight helps IT professionals, business executives, and the investment community to make fact-based technology decisions and to achieve their key business objectives. Founded in 1964, IDC is a wholly owned subsidiary of International Data Group (IDG), the world's leading tech media, data, and marketing services company. To learn more about IDC, please visit www.idc.com. Follow IDC on Twitter at @IDC  and LinkedIn. Subscribe to the IDC Blog  for industry news and insights.
Coverage