Current:

Asia/Pacific* AI Spending Surge to Reach a Projected $78 Billion by 2027, According to IDC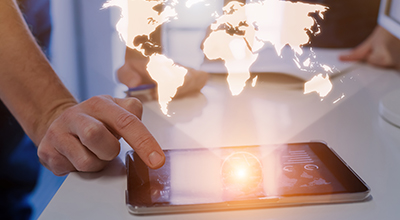 Publication date: 19 Sep 2023
Asia/Pacific* AI Spending Surge to Reach a Projected $78 Billion by 2027, According to IDC
Contact
For more information, contact:
SINGAPORE, 19 September, 2023 – Asia/Pacific* spending on Artificial Intelligence (AI) ), including software, services, and hardware for AI-centric** systems will grow to $78.4 billion in 2027, according to International Data Corporation's latest Worldwide Artificial Intelligence Spending Guide. The increase in AI spending reflects a shift toward leveraging cutting-edge technology to reimagine operations, improve customer experiences, and maintain a competitive edge in a rapidly changing market. IDC forecasts a compound annual growth rate (CAGR) of 25.5 percent for the period 2022-2027.
With a market share of 28.5 percent in 2023, the professional services industry is one of the leading industries in AI adoption, growing at a CAGR of 22.4 percent from 2022 to 2027. The majority of AI investment in Professional services is spent on AI Infrastructure Provisioning, in which infrastructure service providers create and manage the IT infrastructure for AI systems, and end users gain access to these resources required for computing and storage for AI system development or the provision of AI services. In the banking industry, AI is revolutionizing customer experiences through personalized financial recommendations and efficiently detecting fraudulent activity or the increased risk of fraud.
The industry's investment in AI-driven algorithms ensures secure transactions and anticipates customer needs, assisting in narrowing down the best available option and making a better decision, all of which contribute to a seamless and secure banking environment. Retail industries are harnessing AI to transform the way customers interact with their products and services. AI-enabled customer service agents, personalized recommendations, and dynamic pricing strategies enhance customer engagement.
"In the dynamic landscape of AI evolution, Generative AI has gained a huge momentum. Majority of the organizations in Asia/Pacific* started investing in Generative AI or are navigating its potential in 2023," says Vinayaka Venkatesh, Senior Market Analyst, IT Spending Guides, Customer Insights & Analysis, IDC Asia/Pacific. "Some of the key challenges faced by organizations while exploring Gen AI are trustworthiness, privacy, security, copyright and finding a suitable business partner. However, these hurdles can be overcome as and when the technology matures," he added.
AI infrastructure provisioning is top leading use case where Infrastructure services providers create and manage IT infrastructure for AI systems. Infrastructure service providers grant access to this infrastructure to users, providing resources needed for computing and storage for AI systems development, or the provision of AI services to end customers. The second fastest growing use-case is augmented customer service agents which focuses on improving customer experiences through instant query resolution, efficient issue escalation, and tailored recommendations. Sales process recommendation and augmentation is the next leading use-case helping business with AI-powered algorithms that analyze customer behavior and historical data to provide real-time insights to sales teams, enabling them to make data-driven decisions, improve customer engagement, and close deals more effectively.
In this cycle, we've incorporated generative AI (GenAI) use cases which are broad and generic in coverage. IDC's forecast that the GenAI market is poised to expand by $3 billion by 2027, with a CAGR of 85% from 2022 to 2027 within the Asia/Pacific region*. This allows us to acknowledge the increased use of GenAI even though spending is currently small. As the field of generative AI continues to evolve, we anticipate that use cases will diversify and become more tailored to specific applications.
China continues to be the leader in AI adoption in Asia/Pacific* in terms of AI spending, accounting for 50 percent of total AI spending in Asia/Pacific*, which is expected to reach nearly $38.4 billion by 2027 at a CAGR of 24.8 percent. China's commitment to AI-driven advancements is reshaping sectors and driving its emergence as a global AI superpower.
The Asia/Pacific region excluding Japan and China (APeJC) is emerging as a vibrant hub of AI innovation, accounting for 34% of total AI spending in Asia/Pacific*. which is expected to grow at a CAGR of 26.8 percent to nearly $28.2 billion by 2027. AI adoption is being led by countries such as India, Australia, and Korea. The region's AI commitment favors economic growth, digital transformation, and technological leadership.
Japan is the third-highest investing region in AI solutions, with a $12 billion investment expected by 2027 growing at a CAGR of 25%. The country's commitment to cutting-edge research is yielding breakthroughs in AI-powered automation and analytics. AI is being adopted by Japanese industries to improve productivity, quality control, risk management and customer experiences, thereby driving economic growth and technological leadership.
"IDC predicts AI systems will grow into an essential IT tool for businesses to improve productivity and better engagement with customers, employees, and stakeholders in Japan. The challenge will be to develop appropriate industrial use cases that have an impact on business while paying attention to security, accuracy, and ethics," says Takashi Manabe, Group Director, Data and Analytics, IDC Japan.
The Worldwide Artificial Intelligence Spending Guide  sizes spending for technologies that analyze, organize, access, and provide advisory services based on a range of unstructured information. The Spending Guide quantifies the AI opportunity by providing data for 42 use cases across 19 industries in nine regions and 32 countries. Data is also available for the related hardware, software, and services categories.
This press release has been updated on September 25, 2023 based on an earlier version issued on September 19, 2023.
*Asia/Pacific including China and Japan
**Taxonomy Note: The IDC Worldwide Artificial Intelligence Spending Guide  uses a very precise definition of what constitutes an AI Application in which the application must have an AI component that is crucial to the application – without this AI component the application will not function. This distinction enables the Spending Guide to focus on those software applications that are strongly AI Centric. In comparison, the IDC Worldwide Semiannual Artificial Intelligence Tracker  uses a broad definition of AI Applications that includes applications where the AI component is non-centric, or not fundamental, to the application. This enables the inclusion of vendors that have incorporated AI capabilities into their software, but the applications are not exclusively used for AI functions only. In other words, the application will function without the inclusion of the AI component.
-Ends-
About IDC Spending Guides
IDC's Spending Guides provide a granular view of key technology markets from a regional, vertical industry, use case, buyer, and technology perspective. The spending guides are delivered via pivot table format or custom query tool, allowing the user to easily extract meaningful information about each market by viewing data trends and relationships.
For more information about IDC's Spending Guides, please contact Vinay Gupta at vgupta@idc.com
Click here to learn about IDC's full suite of data products and how you can leverage them to grow your business.
About IDC
International Data Corporation (IDC) is the premier global provider of market intelligence, advisory services, and events for the information technology, telecommunications, and consumer technology markets. With more than 1,100 analysts worldwide, IDC offers global, regional, and local expertise on technology, IT benchmarking and sourcing, and industry opportunities and trends in over 110 countries. IDC's analysis and insight helps IT professionals, business executives, and the investment community to make fact-based technology decisions and to achieve their key business objectives. Founded in 1964, IDC is a wholly owned subsidiary of International Data Group (IDG), the world's leading tech media, data, and marketing services company. To learn more about IDC, please visit www.idc.com. Follow IDC on Twitter at @IDC  and LinkedIn. Subscribe to the IDC Blog  for industry news and insights.
Coverage