Two of the most trusted brands in IT are now delivering unrivaled virtual events in Canada for 2022. IDC Canada and CIO from Foundry (formerly IDG Communications) have teamed up to bring you a variety of new events in 2022.
In partnership
with
Why Partner with Us?
Rich history and experience in the Canadian marketplace
Trust and expertise in the technology universe
Canadian, real-time insights to help your organization succeed
Your customers are already here.
Contact your IDC account manager to learn how we can help you reach your lead generation goals
Become a Sponsor
New Event Offerings
Canadian Summits bring together the most influential IT and Security buyers and deliver expert analysis and actionable insights to a technology buyer audience over a 2-day event. Summits create a regular cadence of experiences that connect the many stakeholders in the purchase decision, self-selecting around specific topics of interest.
Summit Benefits
Elevate your company's presence with speaking opportunities

Connect and build customer pipeline

Demo a product to a captive audience of IT executives

Showcase your brand – sponsor visibility on the agenda

Optimize booth engagement
Become a sponsor for our Canadian Summits and take advantage of our wide range of sponsorship packages that include speaking opportunities on the main stage (ranging from keynotes to 3-minute quick pitches), brand awareness, networking, exhibit hall assets as well as lead generation benefits. Connect with us to customize your Canadian events strategy today.
Today's CIOs need your help to fuel innovation, velocity and automation for their organizations, and they're buying tools & solutions to get there. Sourcing new partners is a key reason buyers attend our events. Be the partner our attendees find at the event. The CIO 50 Awards celebrate 50 Canadian organizations and the teams within them that are using IT in innovative ways to deliver business value, whether by creating competitive advantage, optimizing business processes, enabling growth or improving relationships with customers.
Roundtables (Virtual & In-Person)
Virtual Roundtables
Virtual Roundtables are peer-based, expert-led meetings to garner buying intent and pipeline discovery. We guarantee six (6) senior executives (Director+), recruited by IDC & CIO, for you to engage with on a select topic at our Virtual Roundtables.. As the sole sponsor, you have exclusive access to in-depth conversations, and turnkey execution. Strategic discussions, with our expertise in moderation, ensures you'll be introduced to participants, kick-off new relationships and receive discovery insights.
Virtual Roundtable Benefits
Establish your company as an expert on the topic

Receive real-time feedback on challenges in IT today

Streamline the process – IDC and CIO's turnkey solution means we do the heavy lift, all of it

Increase brand awareness and thought leadership

Pipeline creation for accelerated next steps

Full contact information for all registrants and attendees

Easy to Participate – No need to travel
New: In-Person Executive Luncheons
Our new in-person executive luncheons provide the perfect environment for an afternoon of networking and meaningful conversation. As the sole sponsor, you'll have an exclusive opportunity to connect face-to-face with influential IT executive buyers, while we take care of facilitating the event. Contact your IDC account manager or Adrienne Li if you want to learn more about this exciting new offering.
Learn more about Executive Luncheons
Custom events offer single share of voice, with expert led analyst engagement and turn-key execution. These events serve as a premier gathering to educate senior IT and business leaders on how to overcome challenges faced within their organizations. Filled with analyst engagement, thought-provoking presentations, real-life case studies, and access to professional with decision-making authority.
Leverage IDC's & CIO's technology and content expertise and co-curate an event with us. Gain access to first-class recruitment practices, interactive platforms, and professional event hosts to create the ultimate event experience. A bespoke event includes platform, moderator, content consultation and all production.
Custom Event Benefits
Help educate ITDMs about your products & service offerings and leverage our trusted brands to strengthen your credibility in the Canadian marketplace
Turnkey solution: we do the heavy lift – all of it
All content curation, moderation and sourcing
Generate leads using our 1st party insights and targeting
Full contact information for all registrants and attendees
No Other Event Organizer Can Deliver…
Expert, fact-based analysis and guidance
Attract a premium speaker roster
Create meaningful attendee experiences
A wide range of event solutions to meet your branding and lead generation needs.
Contact your IDC account manager to learn how we can help you reach your lead generation goals
Or contact us to learn more.
About Foundry Partnership
About TECHNATION Partnership
View all Upcoming Events
Contact Us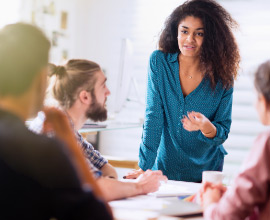 Contact your IDC account manager to learn how we can help you reach your lead generation goals and contact us to learn more.
For more information contact
Alexander Mills
Customer Success Representative - Canada