Explore IDC's Future Enterprise Practices
IDC's vision of the Future Enterprise is an organization that underpins business processes with technology, is fueled by innovation, is platform-enabled, and ecosystem-centric. The pandemic underscored the importance of digital transformation in the eyes of CEOs who now find themselves at a decision point – to follow the same course of cost cutting as previous recessions have dictated - or to flatten their own organization's recessionary curve by leveraging technology.
When organizations come out of the recession, they will be operating in a new type of economy – the Next Normal. IDC has identified 9 key digital priorities for the digital enterprise: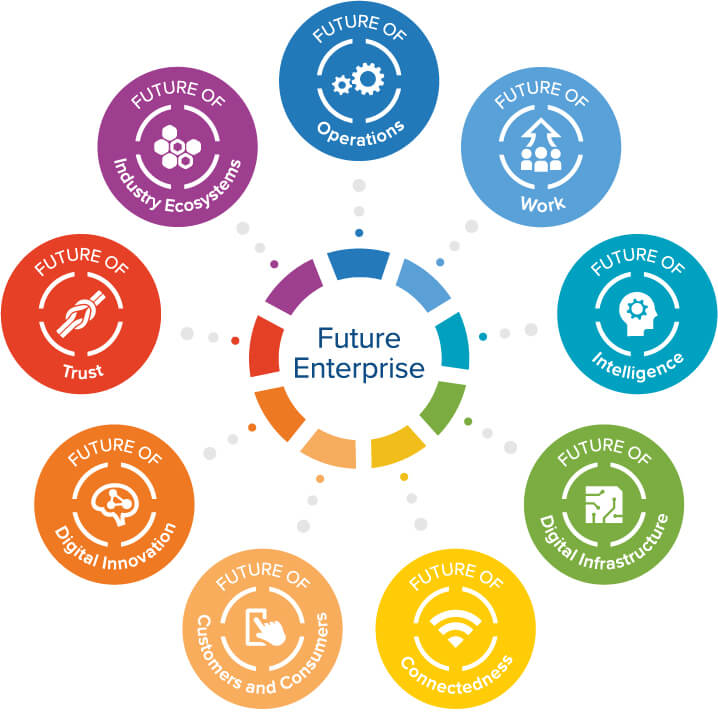 Visit IDC's New Future Enterprise Microsite to learn more about IDC's nine Future Enterprise Practices.
Explore our downloadable resources below to learn more about the Future Enterprise
IDC's 5 Stages to Enterprise Recovery
Leverage Technology to Flatten the Curve
Learn More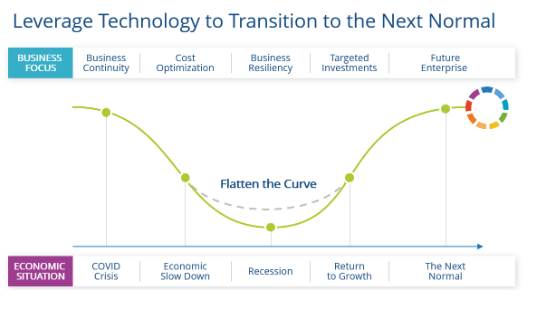 Key Interest Areas