Explore IDC's Future Enterprise Practices
IDC's vision of the Future Enterprise is an organization that underpins business processes with technology, is fueled by innovation, is platform-enabled, and ecosystem-centric. The pandemic underscored the importance of digital transformation in the eyes of CEOs who now find themselves at a decision point – to follow the same course of cost cutting as previous recessions have dictated - or to flatten their own organization's recessionary curve by leveraging technology.
When organizations come out of the recession, they will be operating in a new type of economy – the Next Normal. IDC has identified 9 key digital priorities for the digital enterprise:
Future of Customers and Consumers
Future of Work
Future of Operations
Future of Connectedness
Future of Digital Innovation
Future of Industries
Future of Digital Infrastructure
Future of Trust
Future of Intelligence
Explore our downloadable resources below to learn more about the Future Enterprise.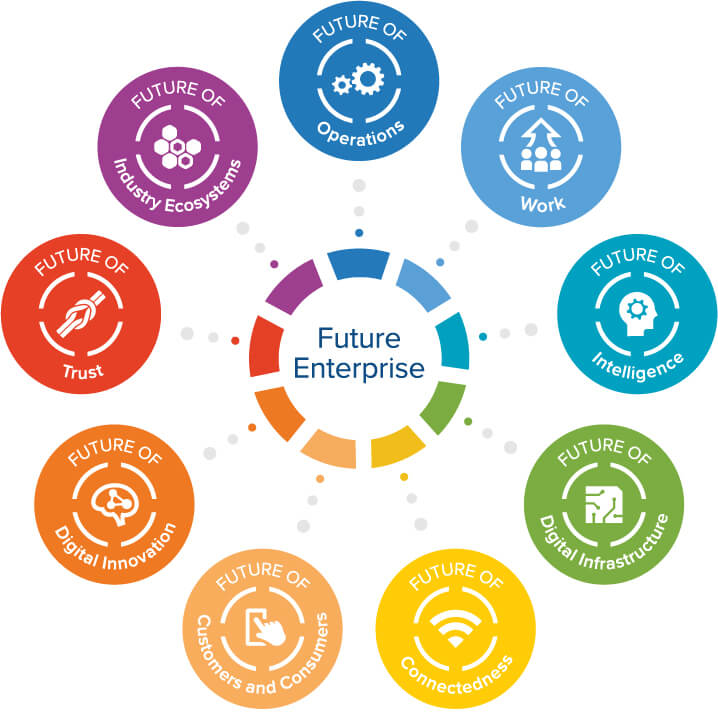 IDC's 5 Stages to Enterprise Recovery
Leverage Technology to Flatten the Curve
Learn More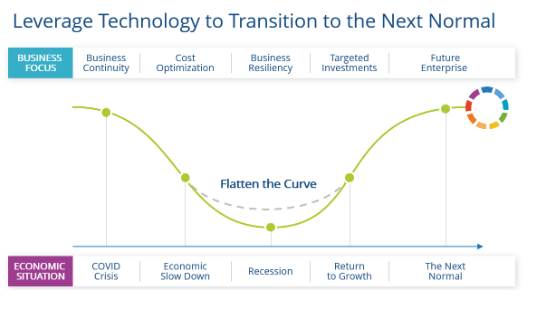 Key Interest Areas